Whether its taking your business online to running your blog, a good web hosting provider is essential to fulfilling your business's vision. With a few dominating players in the market, it has been hard to access an affordable web hosting provider.
"Users can finally focus on sales if they let us take care of the web hosting," says HostArmada General Manager
HostArmada is an exciting addition to this industry as they provide lighting, fast loading times, and excellent customer support at much more affordable rates than the competition.
We were curious to see how they plan to enter this highly competitive industry and make their well-deserved place, which prompted us to organize this interview.
Read on for a very light, very fun conversation we had with Bogdan Toshev, General Manager at HostArmada, on the importance of having a good web hosting provider.
Before we get to questions about HostArmada, would you like to tell our readers something about yourself?
Hello, thank you for inviting me for this interview and for the opportunity to introduce our brand to your audience. My name is Bogdan, and I'm the General Manager at HostArmada. When it comes to things about myself, you can find me pretty boring as I'm a creature of habit. You can easily describe me as a workaholic as I also work overtime on my own accord. In my free time, I like to exercise and work out. Running is my favorite activity after a harsh training session.
Additionally, I am interested in learning new languages as I'm currently studying the Japanese language. I enjoy the outdoors, and I plan to travel to several countries once the whole pandemic settles down.
As I mentioned earlier, I'm pretty habitual; therefore, I like everything to be scheduled. I work with deadlines, utilizing the maximum effort to deliver the most to our customers and contribute to making their experience the best it can be.
---
Q.1 HostArmada operates on a twin-focused strategy of providing lightning-fast speed and secure web hosting. Which do you think is a bigger factor in your company's success?
I would say it is our speed – not only in terms of loading times but also the lighting response of our support. We never have queues in our live chat, and there is always an instant response; the same goes for our tickets, as our average response time is 10 minutes.
All of that wouldn't matter if our servers were not fast, as we are comparing pretty well with the more established brands on the market, regularly beating them in terms of performance numbers.
When it comes to security, yeah, we can boast about it as we are one of the providers that have integrated malware cleanup at no extra charge, if not the only one.
However, people only appreciate such matters when hit with malware and often do not evaluate these features, even though they are important. Still, we've also thought about that as we want our customers not to miss anything and solely focus on running their project and achieving success.
---
Q. 2 Free Website Migration and a whopping 45-day money-back guarantee are both very unconventional offerings in this sector. What is the intent behind them?
We provide free website migrations to ensure that the project of the customer arrives on our servers unharmed. Our team has 5+ years of experience in the hosting field, and we've witnessed many issues that users had with their websites due to poor migrations, which often results in losses on their end.
That is why we aim to provide a seamless experience of having their websites hosted with us. When it comes to the 45-day money-back policy, it is something that we provide as we are confident in the quality of our service, and we want the person trusting us with their project to check and confirm that as well.
We believe 45 days is enough to verify if our solution fits the customer's requirements and make an informed decision.
---
Q.3 Will you continue to offer WordPress hosting services given the downward trend in its applications on the modern web?
Yes, we will continue providing it as it is still the most widely used application for website development and is easy and accessible.
Apart from that, we also host many other websites that are not based on WordPress; we are not strictly WordPress-related hosting. However, we do honor the fact that it is currently the most popular platform.
Our aim is to help customers achieve their website vision; hence, we offer services on every major platform.
---
Q.4 Who are the users HostArmada is currently targeted towards?
We are not targeting any specific user base as we have solutions for every need. Our hosting service is quite complementary to new users and advanced ones as it is fully managed and comes with the most familiar control panel – cPanel.
We also do have dev tools, and our VPS servers have root access, so developers can also enjoy our service. Additionally, since businesses can rely on 24/7 support, it is convenient to have their projects hosted.
---
Q. 5 HostArmada's affiliate program shows a real commitment to serving its affiliate partners. Do you think this has contributed to the success of your company?
The contribution of our affiliate program towards our success is enormous. It currently stands as one of the most rewarding on the market, and we will continue working towards this direction with the changes that we are going to implement.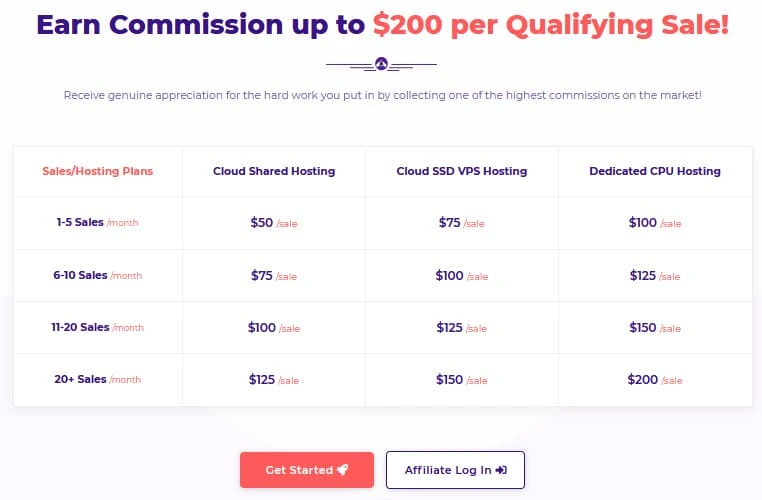 We value our partners, and we will soon add new perks for them that I cannot yet reveal, stay tuned. I can guarantee that each of our successful and long-term partners will be satisfied.
---
Q.6 How would you advise people on adapting to the constantly changing nature of the Internet?
I would advise them always to monitor trends and hone their skills as this is the key to success, like everything else. Each endeavor is a journey and should be approached as such.
In this constantly evolving world, it is mandatory for every one of us to always be on the edge of new changes and ensure that the quality of our work is top-notch.
There can be no exceptions as success has a price that needs to be paid, and the name of that price is "effort."
I want to quote a saying that I think is quite relevant to this situation "A river cuts through rock not with strength, but with consistency."
---
Q.7 A large section of the growing internet users is coming from developing countries. Does HostArmada have any particular interest in those regions?
We love to serve customers from wherever they come. The massive number of users creates a different set of needs for web hosting providers, and we are delighted to hone our service according to the needs of more and more users as it only helps us grow as service providers.
I'm pretty excited about that as I love to learn about different cultures and people. Each and everyone may have an idea that can turn into something extraordinary. At HostArmada, we would love to have such users and join their ride towards success.
---
Q.8 Do you think the pandemic has affected the web hosting industry at all?
Even though it may be controversial to say, the pandemic has positively affected the hosting market overall.
More and more businesses are getting online, and the process of digitalization is rapidly accelerating. This creates more opportunities for people and helps many vendors provide their goods to a wider audience.
This is in the backdrop of the need to get more and more businesses online to take an all-inclusive set of people forward into the digital age. In general, I would say that it has been quite a successful period for the hosting industry.
---
Q.9 What are the big challenges establishing and running a web-hosting company pose in 2021?
I'm not sure where to even start with this matter. Nothing is easy. Since we are a new company, we are going through all the stages, and I would say that the most challenging part is spreading the word around about HostArmada.
In my experience in the hosting industry, I've witnessed many bad practices by different companies that are very dubious. Many users are left with an unpleasant experience and are having a hard time trusting a new provider.
This is the main thing that we are trying to change. Our company exists, so we can provide a carefree experience with the hosting provider and allow the customer to entirely focus their effort on developing and expanding their project to achieve their goals successfully.
Also read: HostArmada Review 2021: Is It Reliable Web Hosting Provider?
---
Q.10 What is a change you'd like to see implemented in the Web Hosting industry?
I would like to change the shady marketing practices with the "unlimited" resources advertisement. Any user with basic technical knowledge will understand that "unlimited" storage is not technically possible.
For example, the price of an iPhone/laptop/desktop computer that has higher storage jumps from $200-$400 if you want to buy the device with additional storage. What could make a user think that with web hosting, the storage is different?
This only results in overselling a server and having worse performance across all users hosted on the same server. If companies start to avoid such "false promises," this could improve customer experience.
---
Q.11 Would you like to say a few words about BloggingEclipse.com or my humble self?
BloggingEclipse.com has been an early partner of ours, and we value the relations between our brands. We are only looking forward to keeping this relationship in the years to come.
We would also love to see you grow and more and more and have you experience the nice feeling of realizing your dreams and achieving your goals, Aliakbar. Thank you for trusting HostArmada; we will always be happy to help you with anything we can.
Being the only web hosting provider that provides its services at rates accessible to the masses, HostArmada is pitched to ride its breakthrough success into the major players.
Having thoroughly enjoyed this conversation, if you're looking to migrate to HostArmada or get your business online with a trustworthy web host, you can head on over to HostArmada.com and get started, in the words of Bogdan Toshev, join hands with them on your ride to success.
Affiliate Disclosure: This post may contain some affiliate links, which means we may receive a commission if you purchase something that we recommend at no additional cost for you (none whatsoever!)