Do you want to run a successful online business and reap the profits like the pro-businessman?
Then my dear friend, you also need to implement similar techniques like them in your not-so doing well estore.
In this post, we have listed ✅ Top 12 Facebook Ad Spy Tools for 2021 that help you to spy on your competitor's Facebook ads.
Now, the question is whether you can directly approach those successful business owners and ask them their success mantra. And are they such big fools to tell you their secrets like that?
No, definitely, not. Here is where the spy tools come into action. The spy tools very carefully spy into your competitors' tools and proven strategies to run a flourishing business.
Today, we will be talking about the top 12 Facebook Spy Tools that will help you in running a successful marketing campaign across Facebook.
---
Why Facebook Ads?
We all are aware that social media is far more influential than any other platform. And Facebook is the heart of online social media marketing.
It is the only common platform where you can find people of every age irrespective of their demographics, preferences, or geography.
Facebook is the no-holds-barred market where if you present your product attractively, you will find a hell lot of buyers right away. And that's the reason why every marketer chooses to run its every marketing campaign through Facebook.
The Facebook Ad Spy tools help you in building win-win strategies by spying in your competitor's shoes. They not only help you in peeping in their general winning activities of your rival but help you with:
The approach they instigate while targeting their audience irrespective of any constraints
Attractive discounts and offers they throw to attract would-be customers
Kind of videos, images, and the link they share to make an impact on customers mind
The idea on the number of times they post, when and what they post
Synopsis of the customer's reactions to their post.
In-depth analysis of tools used by them for targeting their customers
Understanding of their targeted customers
So, overall, these Facebook Ad Spy tools will do their part to give you the aptest information about your rivals' marketing activities. Still, you also need to put in your brains and polish your Facebook Target Audience.
We have compiled the list of best Facebook Ad Spy tools just for you to pick the one that suits your budget and feasibility.
---
Top 12 Facebook Ad Spy Tools (Updated 2021)
AdSpy is the potent platform that keeps top advertisers revolutionizing and considers social media organizations to account for their content.
It has a huge pool of searchable databases of FB and Instagram ads globally. This advertising intelligence tool features advanced search options through comments, accurate demographics, calling affiliates, rapid interface, and huge data collection.
Ad Spy has a simple and affordable single pricing plan quoted at $149.
---
Magic Adz is the #1 social media intelligence tool for running the most profitable ad campaigns by tracking your competitor's winning strategies and analyzing their trends.
It offers a one-day free trial to its users with the option to cancel anytime. MagicAdz is for marketers, affiliate networks, affiliates, and e-commerce.
It is power-driven by AI, and it offers every tool to discover winning ads and optimize via actionable data, resulting in profitable campaigns. Its Essential plan starts at $99/mo.
MagicAdz is undoubted one of the best Fb Ad Spy tools for affiliate marketers. It not only shows the most profitable FB ads but also displays ads by affiliate offers, networks, and even thoughts BH Ads.
If you are depending on FB advertising for your affiliate campaigns, trust me there is no better platform than MagicAdz. Try it risk-free.
---
Power Ad Spy is a powerful strategy builder tool for Facebook, YouTube, Google, and Instagram. Its wide-reaching database of FB ads offers the finest solutions to copywriters, media buyers, ad agencies, and advertisers to spy on their competitor's FB ads.
The robust suite of products includes MailGaze, YouTube Network, Display Network, Native Network, and Google Network. Power Ad Spy offers a free plan with limited features, while its Basic plan starts at $49.
---
If you are the newbie or do not have any budget to invest in competitive intelligence research tools, then BigSpy is the best tool.
BigSpy is the advertising spy tool that mainly used to get more users for SMEs, advertising agencies, etc. Through advanced search and filtering, BigSpy search suitable ads for you.
If you log in to your BigSpy account, you will find that BigSpy is divided into three critical modules: adspy, ad tracking, and ad copy analytics.
Check: BigSpy Review
Honestly, there are many tools in the list that are available with more features, but you can also find useful information that you need on BigSpy.
---
Adplexity is known as a game-changer for native, mobile, and desktop advertising. 100+ ad networks work together with Adplexity to flourish in their objectives.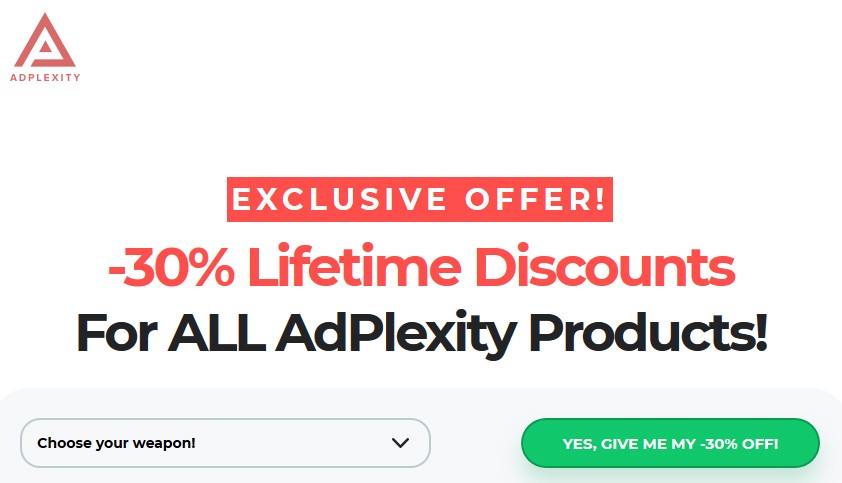 Adplexity helps in keeping track of the latest trends with competitive intelligence. It is the only service in the market with Mobile web, popups data, and Android in-app all under a single roof.
Adplexity has detailed and huge data with filtering options about the individual campaign. Its Native ad plan starts at $249.
---
AdExpresso makes FB advertising simple as well as profitable for small and medium businesses, eCommerce, agencies, and advertisers. Some recognized brands that use AdEspresso are HubSpot, Microsoft, Kabbage, Teespring, and more.
It lets you create, manage, and analyze ad campaigns, along with team collaboration and learning from the most trustworthy sources accessible.
The resourceful AdEspresso academy includes blogs, guides, webinars, case studies, ebooks, and FB ad examples. The software is priced at $59.
---
Since 2011, WRW is offering its competitive intelligence services for online media buying. It assists online, and mobile advertisers acquire more smartly, analyzing competition, and discover fresh traffic sources.

You can access the most comprehensive and correct picture of the digital adverting network. It all about finding engaging strategies, learn best-performing ads, and building more well-paid campaigns.
WRW works in 5 markets with over 90K advertisers and 20K sites. The Basic plan starts at $299/mo.
---
TrackMaven is a tool for enhancing your businesses' ROI by connecting and evaluating marketing performance across every channel.

Its marketing expertise and world-class technology deliver insights on every channel, including YouTube, Instagram ads, Pinterest, LinkedIn, Google Analytics, Moz, Twitter, Tumblr, Alexa, and Google+. It works with 400+ leading brands worldwide, namely, Honda, Microsoft, Steve Madden, Marriot, etc.
Their product range includes data from social media, ads, website analytics, content SEO & traffic, influence marketing, social listening, and competitive intelligence.
---
Social Ad Scouts is an ideal solution for spying on social ads from around 21 countries. Its unparalleled features include detailed search filters, exact targeting details, detailed observations, interactive live ads, download landing pages, and its details.
Other features worth mentioning are desktop and mobile ads, all-inclusive ad formats, permanent ads archive, actual ads linking, notifications, fast interface, real-time updates, and targeting synopses.
---
Pexgle is an all-inclusive tool for hunting winning products and ads toolkit for drop shippers and eCommerce entrepreneurs. The tool is for professionals and not for beginners.
It is best suitable for sales, marketing, research, and CEO. Pexgle toolkit helps in uncovering top-selling products and ads, find top-performing ads of your competitors, explore top stores and trending brands, best content niche, and much more.
Pexgle also offers a 7-day free trial and 24/5 days support on all plans starting at $74.95/mo.
---
Like other Facebook Ad Spy Tools, Boost2Pro also proves to be a beneficial service for spying the strategies of the best brands all over the world.
From exploring your rival's top-performing ads to finding the best content for your niche, the facts will help you understand the audiences' preferences globally.
25% OFF
25% Lifetime Discount on Boost2Pro Subscription
Boost2Pro offers daily updates of the creatives, suitable filters for valuable search, and download for creatives and landing pages. It offers access to 50000000 ads and proven strategies, all at $149.
---
AdBeat gives advertisers direct access to competitor's activities and their plan of action. It was established in 2010 with the motive to build the most thorough and never-seen competitive intelligence platform for display advertising.
The network manages to transform fresh advertising data into viable insights. Adbeat creeps millions of pages — sensing, evaluating, and handling over 8 million ads every day.
This platform works seamlessly for advertisers, agencies, ad networks, developers, and publishers. AdBeat Standard plan starts at $249/mo.
---
🌟 Facebook Ad Spy Tools FAQ
✔What is Ads Spy?
Ads spy is a tool that is used to search for the competitor's profitable ads on social media like Facebook.
✔Did Facebook remove info and ads?
There is one section which is added by Facebook called "Page Transparency," which is also called "Info and Ads." Well, Facebook does not remove info and ads tabs, but it was move.
✔What can I see about my competitor if I used Ads spy tool?
If you use Ads spy tool, then you will get to know the following things.
1 How many Facebook ads your competitor running.
2 What the ads look like.
3 Where they are running ads.
4 When they started, etc.
✔What is a Facebook ad library?
Facebook has an ad library that enables you to search for ads that are currently running. Facebook Ad Library also does research on keywords.
---
Conclusion: Top 12 Facebook Ad Spy Tools Updated 2021
The spy tools have a special significance when it comes to online advertising. The advertising world is ever-changing, and these spy tools will help you maintain the balance with the changing times by offering current data and competitive insight into every component involved.
Remember, friends, to succeed in your online business, and follow the footsteps of leaders in the field. So, it is always best to utilize one of these top Facebook ad spy tools to make the most of your ad campaigns and increase your ROI.
If you are looking for a tool with more robust features and results, you might consider Magic Adz, Ad Beat, or Social Ad Scout.
A few free and cheap tools might work at the initial stage for newcomers but will not render desirable results and profits in the future due to a lack of advanced features.
If you find this post on Facebook Spy Tools useful, then share it with your friends. If you have any questions in mind, feel free to reply to us in the below section. 😊