Answer the riddle: It is hard to get and easy to destroy!
Is it a crystal vase?
Or maybe it is true mutual love?
No, we are talking about the first impression.
There is no second chance to make a first impression so you should do everything possible not to waste it.
The first impression is an important aspect of every relationship, including ones between a website owner and a customer. Actually, you can get NO customers at all if you send a false signal to visitors. An intense competition doesn't forget any mistakes and through poorly crafted websites to the bottom of search engines.
Before even thinking about selling a product or service online, you should think carefully the attitude of your brand and how to show it from the most alluring perspective in a matter of seconds.

Today, we will tell you how to impress your first-time website visitors and convert the random leads into customers.
---
1. Know your audience
Before buying a product you go online and make substantial research; otherwise, there is a great chance to buy a pig in a poke. The same concept works with everything in today's life – when trying to achieve anything, go and find the easiest way to do it. Find out what concerns your audience and do your best to assure them you do WANT and CAN satisfy their needs.
Try to be more personal and speak directly to every single visitor offering valuable information/product/service.
It would be great to organize a section with testimonials and reviews. Also, you can share an interview with your satisfied clients to initiate the climate of frankness on the website. It will create a concomitance between the concept of and the name of your brand.
---
2. Use the right color combination
No doubt that colors affect human feeling.
For example, purple produces a sense of reliability and professionalism. Psychologists recommend wearing purple clothes on a job interview in order to create the best first impression. There is a popular concept called the Wheel of Emotions. It is the schema made by psychologist Robert Plutchik that explains customers association when seeing a certain color.
An in-depth study of the color psychology allows increasing the website conversion without much effort. There is no single color that works perfectly for all e-projects. You should pick a color in accordance with the gender, lifestyle, shopping manners, cultural habits, religion, and other specificities of the targeted audience.
---
3. Be an expert
Let us imagine two types of people – one is a blogger that shares his/her subjective views on certain subjects, while the second one is a reputable expert in a field that matched words with research findings and results of the sociological surveys.
Naturally, an expert's works sound more credible and can encourage the audience to take some sort of action.
When launching a website dedicated to whatever audience, make sure you share useful and educational content. People tend to trust those showing intelligence and strength. Do the research, interview popular and bright individuals in the field, show the statistics in order to give the impression of competence to every website visitor.
---
4. Show off the value to your Readers
One of the most important things that when making the website is to make the audience believe your words/product/brand.
You might think it is impossible to create such an image at first sight. However, there are tons of ways to assure community you got exactly what they need.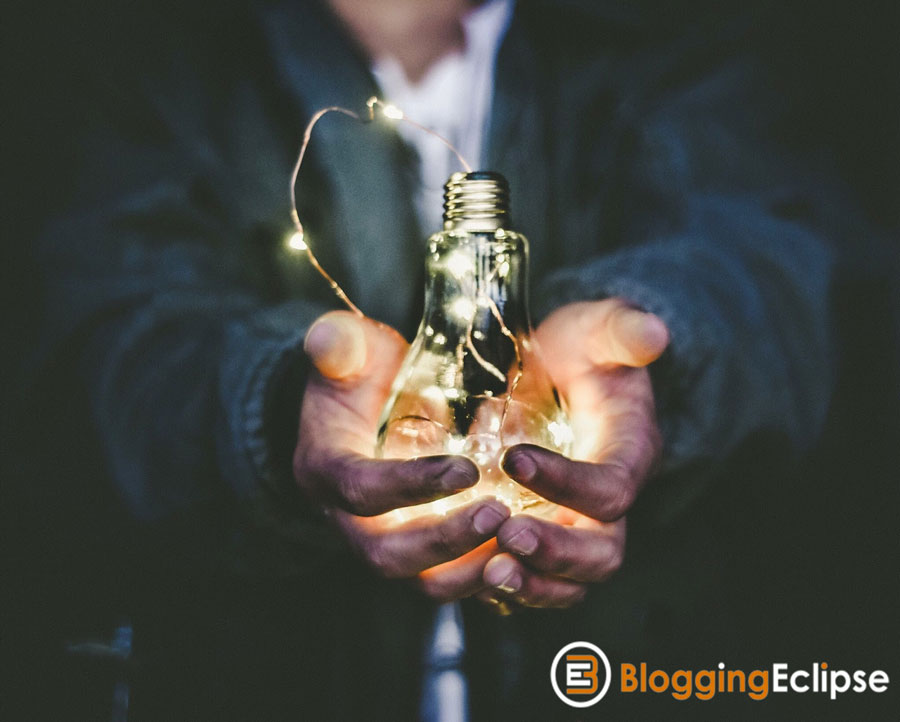 Feedbacks, testimonials, tutorials, and reviews will push your product for you.
All you need to do is to let your customers speak to the community and share their knowledge with the World. Thankfully, there is such a thing as affiliate marketing that inspires people to talk about brands and products. Plus, it helps them to get some extra money.
---
5. Create a video
There is a 3-second rule – a visitors needs 3 seconds to form an opinion of your website and the brand in general.
So, if you don't want to waste a chance to get the better conversion you should act fast. One of the most powerful and efficient ways to catch visitors' attention is video. Video helps to speak to the visitors raising certain emotions and building mental connections.
[su_youtube url="https://youtu.be/LUsR0xmtJ8s" width="560″ height="360″]
Most people prefer watching a video instead of reading a text. A video is the most effective call-to-action that allows showing the most beneficial information and affect the perception of the visitor.
Place an introduction video on the top of your website homepage and you see a dramatic increase of engagement and conversion.
---
6. Direct visitors along the right lines.
As people want to get everything "right now" we recommend you to minimize visitors' clicks and reduce their effort. For that matter, you could give them a soft nudge towards the most important information.
For example, when running an e-commerce project make sure most clicks on the website directs the visitor to the product page.
When running a blog, you should highlight like and sharing buttons, showcase the Instagram Feed beautifully, and promote all your social media accounts.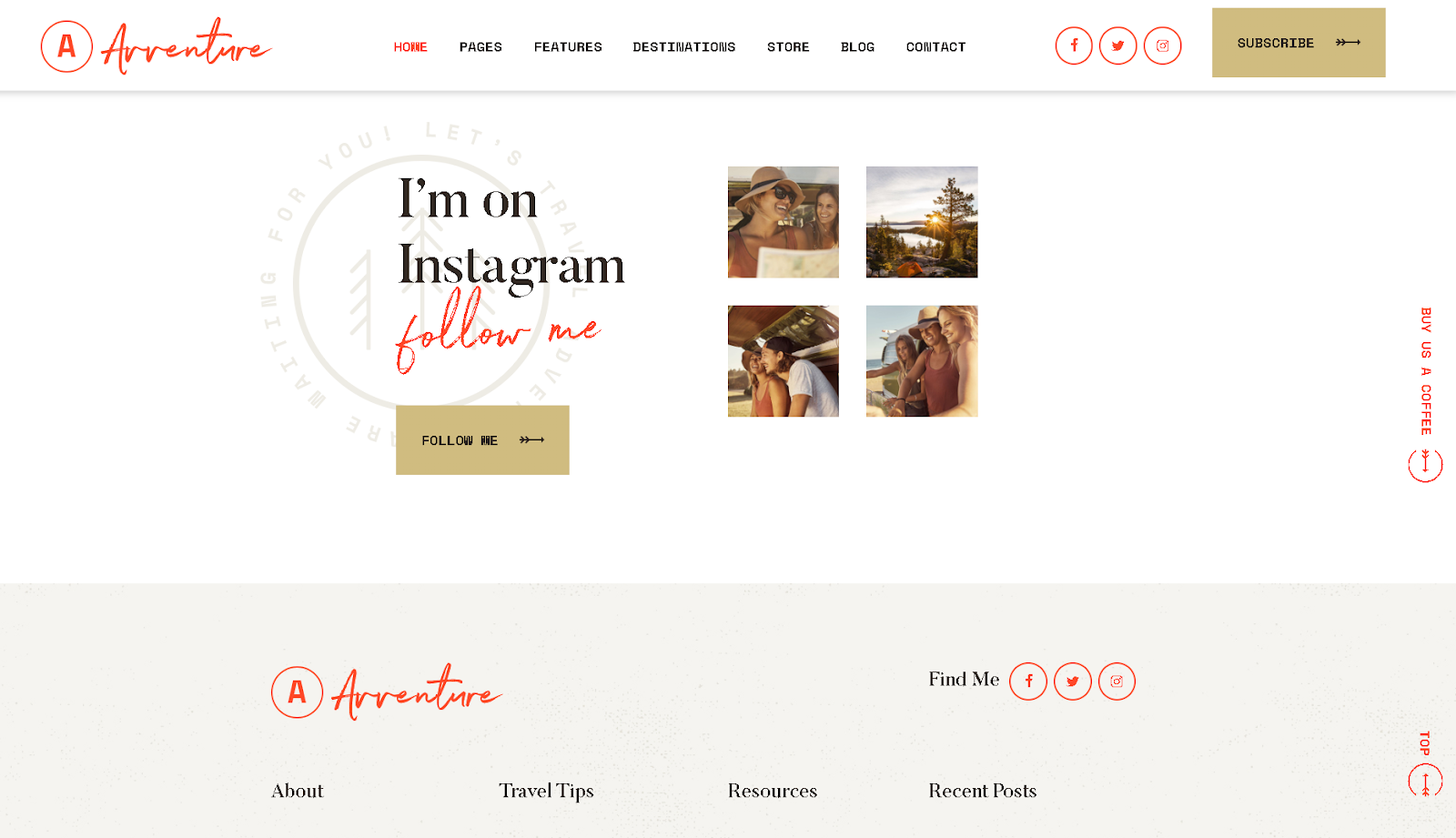 Avventure – Personal Travel Blog & Lifestyle Blog WordPress Theme
Call-to-action can help you to save time promoting a product and also save time for your visitors which they will appreciate, indeed. Use bright colors and alluring animation to catch visitors attention and make them push a particular button.
---
7. Be sociable
This paragraph is not about your social media activity but about your ability to build connections. People are surfing the Internet for two reasons – to entertain themselves and to solve some problems.
Do not focus on your product and its brilliance. Make the audience an overriding priority of the website and your online presence in general.
Create forums, initiate discussions under blog posts. Also, make sure your visitors can easily get in touch with you in order to share their testimonials and suggestions on your product or service.
One of the most awesome ways to push a product and create a nice impression is to let famous people talk about your brand. Collaborate with bloggers and make PR-gifts/samples of products to well-liked media people so that the audience get the fair review on a product and you get a "lazy" promotion.
---
8. Highlight benefits
Tough competition in all fields drives entrepreneurs crazy. Which is why brands often tend to provide a better offer before even talking about the product itself. We don't think it is the best strategy since purchasers became more resilient to сlickbait and feel awkward being on websites stuffed with aggressive promotion.
It would be wise to emphasize the product and translate its characteristics into benefits. There are so many ways to show off the product from the most beneficial perspective.

Video, beautiful responsive galleries, application of augmented reality technology will help you to impress every single visitor of the website.
For example, here's Ozisti WordPress theme with the augmented reality implemented.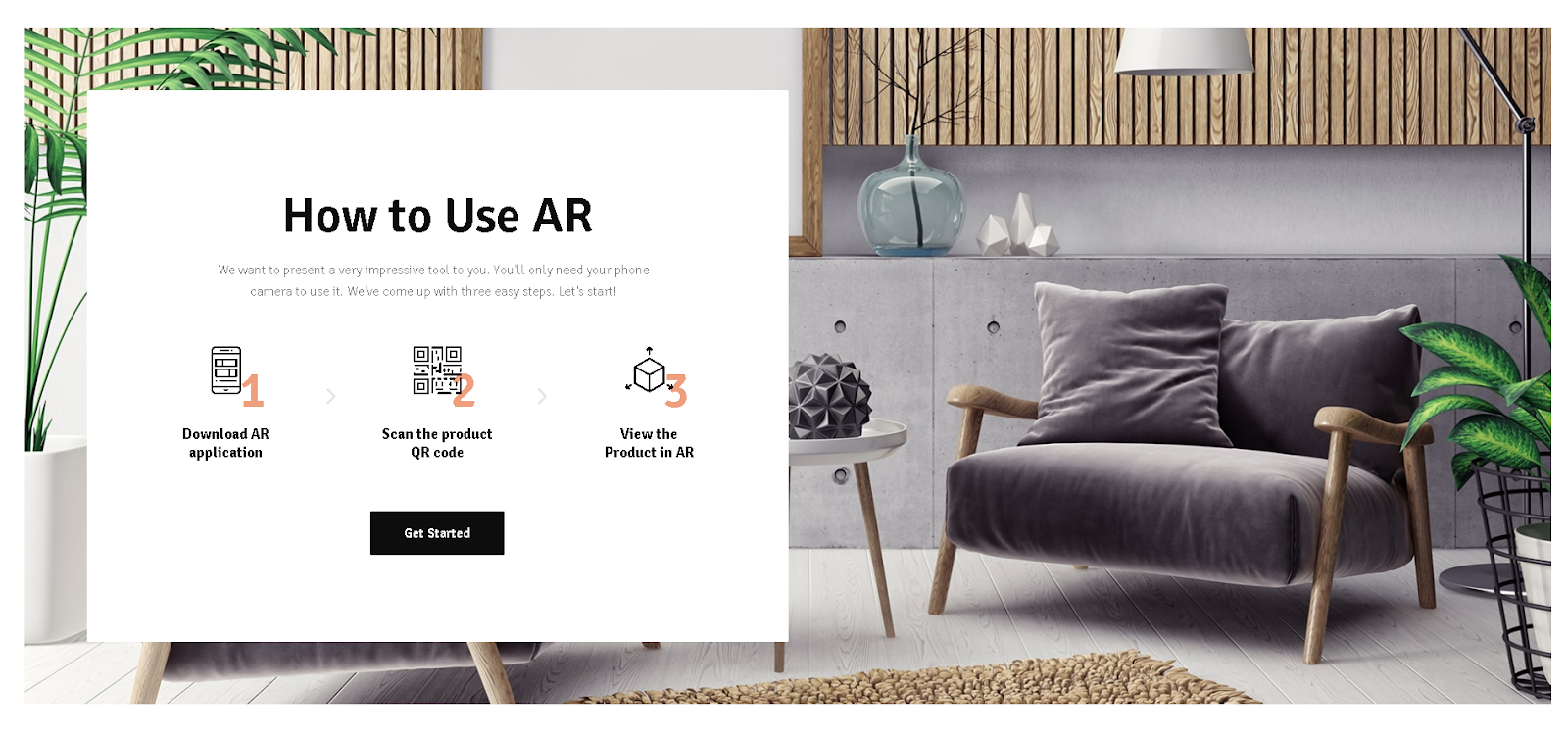 ---
9. Get professional help from experts
Get a custom design or buy a pre-made one? It is kind of a sore subject that usually triggers fervent discussion within internet society. We support solutions that minimize the sufferings of people and help to get the desired outcome without much difficulty.
There are so many gorgeous professionally designed WordPress themes on the market so we can't find a reason why you would spend a fortune for a custom website design. Modern WordPress themes have superb quality, are affordable, easy to set up/manage.
What is great is that most modern ready-made themes are compatible with a drag and drop content composer, so interaction with the code is required. Don't make things complicated – get yourself a ready-made design.
---
10. Stay unique😎
You probably ask us, how on the earth can I stay unique is I sell shoes or run a beauty blog. There are thousands of similar website!
We are not asking you to reinvent the wheel but find new ways to touch visitors heart. Implementing the latest technologies in website design and building a marketing strategy in accordance with customers demands you have a great chance to achieve better results than all the competitors' websites gathered.
Find new attractive forms of the content representation that will grab the audience's attention. Never be afraid to experiment with the website design – who risks nothing, gains nothing.
---
Over to you:
Its lways beter to use these Psychology-backed tips for designig ort opptimzied yout webite/blog. A Website is a virtual business or store and hence it needs to be well optimized so thaty yopu can target customers mind and enhance your conversions.
Do you believe color combinations or designs affect conversions? Do let us know your thoughts in the comments section below.
I hope you enjoyed reading this article. Stay tuned for more 🤞. Take Care😊