Anyone who has already read our website's articles already knows that we have given reviews on multiples tools of Amazon selling software. Why has online marketing become a vital part of our lives nowadays? To gain maximum profit and efficiency, we use different E-Commerce selling platforms. But, how do we know if we are using the right one? But this Inventory Lab review is something that can help you to make an informed decision.
The answer to this question is that we do not need to worry about quality issues using a verified platform. We are talking about quality; what could be better than Amazon selling software?
Nowadays, it has become easy for online entrepreneurs to list and sell their products through Amazon FBA. Still, there are multiple aspects of online selling, which we overlook when doing the process. Your online selling platform should be not only profit-making but also be reliable. Therefore, today we bring you Inventory Lab review, a renowned Amazon FBA tool.
By the end of this post, you will have a pretty great idea of how the Inventory Lab looks and works from the inside. It would help if you also had an idea about significant competitors in the space. We'll help you make an informed decision of whether you should go for Inventory Labs, a competitor, or nothing entirely. But firstly, we must know what Inventory Lab is precise. So, without further due, let us get started.
What is Inventory Lab? – Detailed Inventory Lab Review
Inventory Lab does not state the year they were founded on their about page. Web Archive's snapshots indicate that they started their website in 2012, a simple squeeze page back then asking people to stay tuned and enter their email address for updates. In April 2013's snapshot, it seems the website became fully operational. Plans started at $40/month. Ironically, they advertised "same-day support" on their homepage, which is no continued case.
This tool allows you to see which items are selling well and which ones need more attention. It also helps you with forecasting future sales of a product and also knowing when the time is to restock or make changes to product listings.
Inventory Lab will certainly make your life easier, and it will help manage your Amazon FBA business the easier way. The tool also has a very intuitive interface where you don't require to use multiple tools like Excel or Google sheets. It is power packed with excellent features like forecasting and advanced A/B testing, which you get at your fingertips.
They state that Inventory Lab came to life with a solid time tracking their expenses and accounting through complex spreadsheets. After some time, they created Inventory Lab to help with inventory management while having built-in account tracking.
How does Inventory Lab Work?
Inventory Lab is a prominent tool. With this, you cannot only research and list products but also handle your inventory, track your expenses, and analyze profitability.
The software consists of two tools.
Now, we will see a detailed overview of these tools.
Stratify
Stratify can enhance both your efficiency and profitability. Using detailed data, users can do real-time product research.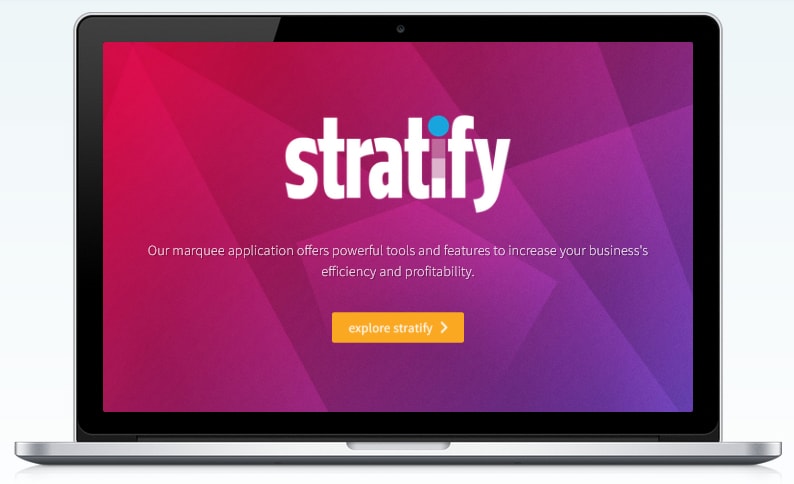 The software also analyzes listing products, printing labels, tracking profits/costs, and making FBA shipments. Stratify makes it feasible to track expenses, view total in-stock values, and monitor traffic on the accounting side. You can trace all of your business expenses in one place; this makes it simpler to make strategic decisions. Complete reports are also possible, ensuring you know which products and suppliers are the most profitable. From a strategic prospect, having this information can save you a lot of time and money.
Scoutify
Scoutify is a mobile application available for this tool. With this, you can perform all the above actions even when your computer system is not available.
Scoutify is very successful with online and retail arbitrage sellers. By typing the cost per unit, you can immediately see the potential profitability of any item you might be thinking about buying. Another prominent feature of this app is the built-in barcode scanner. Today's inventory command tools don't have this feature, which you need to pay separately. You can install this app on many devices as you need to, convenient if you work within a team.
Benefits of Inventory Lab – What does Inventory Lab do?
1. Expedites the Inventory Management Process
The sole way of adding product listings to your Amazon account is through Amazon Seller Central. And this task is certainly challenging and consumers to take a long time if you are dealing with numerous products. Also, at times managing the inventory alongside adding product listings to Amazon can be even more challenging.
But by using Inventory Lab, you can simplify your inventory management process to a great extent. And for that, Inventory Lab gives you two ways to add the inventory to your system. And if you add products to the software, you can scan them using a barcode scanner and check details like category, Amazon price and much more.
You also get to know the item's current rank, category, size, tire and more. To conclude, Inventory Lab does give you enough database of the products or inventory by which you can access details of any products just by scanning their barcode.
2. Managing Prices
To run the Amazon FBA business successfully and with profit requires managing the listing prices effectively. And Inventory Lab helps you in that as it can keep track of the product prices along with the information of the suppliers. You can add the product to the database and then modify its price at any time by looking at the profit and ROI calculator.
If you click on a specific product, the tool will display its details, like current offers and pricing history, which can help you regulate the prices you want. We did like the ROI calculator, which reduces the leger work.
3. Omits the Chances of Duplicate Pricing
Managing duplicate product listings is another challenge that FBA sellers face. If you enter different offers on the pre-entered ASIN, you will immediately get a warning message from the tool. But by using Inventory Lab, you can reduce the chances of duplicate entries. You can overwrite the product with different offers, but the warning does tell you about any current offers on a specific product or category.
4. Takes Care of Date Expiration
FBA sellers who deal in perishable goods with the date of expiration can find this feature of Inventory Lab really helpful as it lets you add the expiry date of such products. You can create a list of these products with their expiry dates. And then, the tool will take care and send you notifications in case the date of expiration of any product is near so you can plan to sell it before its expiry date. This will also help you to minimize your losses, like product wastage and increase your revenue.
5. Helps You to Find a Proper Prep Way
The Prep way is preparing the product for shipment. And Amazon does apply numerous penalties if the product packaging is not good.
But you don't have to worry about it, as Inventory Lab also helps you with the packaging. It is innovative software that helps in determining the type of product a customer has ordered and also informs about the right prep way. But it is up to the FBA sellers if they wish to use the suggested prep way or not.
Inventory Lab can also suggest using bubble wrap, polybag, or other packaging material, depending on the product's fragility. You should remember that good packaging is required as it does culminate in ultimate customer satisfaction. Even Amazon levies several penalties if your product packaging is not correct.
6. Even Helps You to Print Your Barcodes
After you add the products to your database using Inventory lab, the software will then create barcodes for them. Each of the products will have a unique barcode that can help you to manage the products. You only have to scan the product's barcode, and the system will show you all the details, including its price, supplier name and much more. Inventory Lab helps sellers print barcodes in a batch which we think is an excellent feature.
7. Helps You to Maintain Inventory Easily
Even if you are a pro at adding ASINs to the database, finding a particular ASIN code can be a tedious task. Few sellers have various products added to their database, and that's where Inventory Lab is a helpful tool. It provides you with a search bar that the sellers can use to search for different ASIN codes. Also, the sellers can even create batches of ASIN codes which can help them manage their inventory well.
Key Features of Inventory Lab – Inventory Lab Review
To give you a better idea about this tool, it would be best to provide a comprehensive overview of its features.
#1. Interface
The Interface of this tool is pretty compelling. In that, you have provided notifications/messages at the top right corner, and the main menu is set out horizontally at the top left portion.
Every main menu item has a sub-menus right beneath them, which becomes noticeable when floating. Below given is a list of all the main menu and submenu items.
Research
List
Open Batches
Closed Batches
Amazon Listing Errors
Inventory
Accounting
FBA Sales
Merchant Sales
Refunds
Reimbursements
Other Income
Inbound Shipping
Mileage
Other Expenses
Reports
Supplier Profitability
Category Profitability
SKU Profitability
ASIN Profitability
Sales Tax Report
Profit and Loss
Help
User Guide
Troubleshooting
Support Portal
#2. Print Product Labels
With the cooperation of the Scoutify app, it's reasonable to print a label and attach it to an item as soon as you list it. Instantly printing labels can save you up to an hour per inventory batch. It eliminates the need to sort through pages of brands at the end of the listing process.
#3. Competing Offers
You can see the number of proposals on Amazon for this item, and in this case, it says "50". Note that this isn't always true because this app relies on Amazon's API, and the API doesn't ever appear to share every offer that's out there for the item. You can always verify that manually, though.
We'll get into that in an instant.
So below "Offers," you have "New," "Used," including "FBA." If you're using FBA, your main concern will mainly be the FBA column because FBA sellers almost always perform properly than merchants who fulfill on their own, if all else is even. Several buyers would pay more for Amazon FBA items to support Amazon Prime's one and two-day free shipping.
For this item beneath "FBA," we can see that there's a single seller, and the characters "O" and "A" show on the left side of the column in a small green font. "O" intimates that this special offer owns the buy box and "A" indicates that Amazon is the merchant.
The "History" subsection enables you to see a list of your previous searches/scans, and this is especially useful when you're out and about browsing random items at local shops, then return home indeed to investigate the things thoroughly on your laptop.
#4. Parent-Child ASINs
It is a difficult task when anyone lists their items by ASIN variations. It is likely to make small mistakes, and in effect, you can fail your customers on Amazon by sharing incorrect information. The Inventory Lab helps give a warning about the ASIN variation and allows you to pick some selling products from the list.
#5. Utilize the Buy List to Upload Items to Inventory Lab
Listing retail arbitrage inventory is made much more manageable with the Scoutify app. Using the app, you can quickly scan an item, enter the price you're paying and selling it for, and attach it to your buy list.
You also require to enter a supplier name once; Scoutify can add it to each item on your buy list. It only shifts once you add a new name. Once your RA sourcing is done, email the file and use it to upload the items to Inventory Lab in a blink.
#6. Reports Availability
The main highlight of the records section is the varying profitability reports available. Not only can they give you an excellent idea about how you're doing overall and the health of your business, but they can also tell you more about what's making you and costing you the most money in a blink.
That is priceless data because it's not just about "oh yeah, great, I'm profitable this month!". It's actually about providing you penetration into why you were or weren't profitable and arming you with the information you need to take action and fix what needs to be fixed or improve what needs to be developed.
#7. Create Detailed MSKUs
When listing your items on Amazon through Inventory Lab, you have the opportunity to build custom MSKUs (Merchant Stock Keeping Unit); this is what Amazon uses to keep a record of inventory. Inventory Lab makes this means simple by creating sequential MSKUs; for instance, if you use a date and item number as your MSKU ), Inventory Lab will number all items that follow sequentially).
You can also use this one step considerably by including other relevant information such as the ASIN, supplier, and purchase cost in your MSKUs. Having this representation of information makes it easier to reprice and track your suppliers once adjusting your strategy later on.
#8. Expiry of Products
There is an expiry date for groceries and other products which need to be marketed before that date. You can later add the expiry date in the listing process to set the record of the inventory. In this way, your products will be sold speedily.
#9. Limiting FBA Warehouse Number
When you list your inventory in Seller Central, Amazon will sometimes split these products between multiple FBA warehouses, which can be annoying and increase expenses. But by using Inventory Lab, you get the option to choose between Live and Private workflow types. And if you select the Private Workflow type, then Amazon cannot receive your submission until the inventory batch completes and which can result in inventory ending up at lesser fulfillment centers.
#10. Refunds
If you are using Inventory Lab, you simply don't have to worry about returns. When you click on Returns, the tool will display to you the details that are related to the product returned to the warehouse. Also, the tool even tells you if the returned items are sellable or defective, by which you can make your selling plan accordingly.
#11. Inventory Lab Shipping Cost
You will like the way Inventory Lab is designed, where it provides you with sections that are strategically important to the Amazon FBA sellers to know about their inbound shipping costs. In this section, you will see the details related to the shipment arrival date, status, shipment ID and other aspects which you need to know.
Does Inventory Lab Offer a Chrome Extension?
Currently, when we did this Inventory Lab Review, we did not find any chrome extension. Many users can see this as really awkward, and even we did feel so as such an excellent Amazon tool is not offering a browser extension. But the company invites suggestions that will further pass on to their developer board.
Inventory Lab Pricing Plans – Does Inventory Lab offer a free trial?
If you prefer to try ere you buy, Inventory Lab offers a 30-day free trial, with access to all their extensive features.
Trial users get passage to FBA and Merchant Fulfilled Sales data for 60 days. If you decide to sign up as a paid user, you can access this same data beyond the 60 days at no additional cost. If you go forward with a paid plan, anticipate spending $69/mo or $690/year. But if you want the insights as well, the cost increases to $94/mo or $715/mo.
Inventory Lab Customer Support
Inventory Lab provides good customer support, which has improved a lot. They have a support page that has a dedicated video tutorial section. Also, the Inventory Lab guide is something to look forward to, where it has a piece of section-by-section information put across along with a troubleshooting guide.
Plus, they do offer the customer helpdesk and support numbers.
You also got the live chat support option introduced lately by the Inventory Lab, which we certainly liked and made this tool a contender for the best Amazon tools. We did try out their support options and even the live chat one where they provided help within minutes, and also the response made by them was clear and informative, which solved our queries.
Pros and Cons of Inventory Lab
Pros of Inventory Lab
User-Friendly Interface: The interface of the Inventory Lab is really user-friendly and intuitive. You can easily figure out how to use the tool; even the new sellers will not find it hard.
Access to Scoutify App: When you subscribe to Inventory Lab, you get access to the Scoutify app, which works well on Android and iOS devices and is helpful in scanning product details.
Printing Labels: The Amazon FBA Sellers can use Inventory Lab to print labels before shipping. Even they can print labels in a batch to save time.
No Extra Expenses: All the features of Inventory Lab come at a single cost.
Cons of Inventory Lab
No Chrome Extension: Chrome Extension, which is common with many of the Amazon FBA tools, is not offered by Inventory Lab.
Community Missing: Inventory Lab used to have a Facebook Group, but they don't have a community channel now. The Facebook group is much more handy and helpful in solving queries quickly.
Developments are Slower: You will not see any new features in Inventory Lab, which we do get to see with other Amazon FBA Business tools. With changing Amazon business fronts, you do require new tools.
Reports Generated by Inventory Lab can be Confusing: If you are new to Inventory Lab, you require much effort the read the accounting reports.
Top Inventory Lab Alternatives that You Should Try in 2023 
Inventory Lab Vs. Helium 10
Helium 10 is a famous and also a leader in the Amazon FBA Business tool arena.
And, of course, when you compare it with Inventory Lab, it does come along with a Chrome Extension that too for free. Also, Helium 10 has 13 tools segregated for various purposes. And the customer support as well is a dedicated one which is a plus point.
Helium 10 also provides a few free tools which you can use and begin your Amazon FBA business journey.
All these features do make Helium 10 a widely used Amazon FBA business tool that anyone can use and a must-have for anyone who is willing or wants to expand his Amazon business.
Talking about the pricing of Helium 10 with Inventory Lab, well, it stands nowhere with respect to the features offered by it.
Check out our in-depth Helium 10 Review here.
Inventory Lav Vs. Jungle Scout
Jungle Scout is another Premiere Amazon FBA Business solution that is designed for Amazon product research and has been instrumental in many of the Amazon business success stories. It provides you with all the required data, along with the revenue and also the number of items sold, FBA fees, Selling Price, Shipping Expenses and much more.
Jungle Scout also offers a free chrome Extension which can be downloaded for free from the chrome web store. The extension runs smoothly, and you can understand your potential customers better by getting their search highlights for your product. Also, the support offered by Jungle Scout is quite excellent and extensive. You can sort help via email and live chat. Overall, Jungle Scout is a proper alternative to Inventory Lab.
Also read: Jungle Scout Review + 50% OFF Coupon (#1 Amazon FBA Tool)
Inventory Lab Vs. ScanPower
With ScanPower, you can identify the most profitable products across various Amazon marketplaces. It gives you an extensive list of features that can be easily navigated, making your tasks easier.
Plus, you can also know how many sellers are selling your desired price, which can give you an edge over your competitors and help you determine an alternate way and stay ahead of them.
There are more extensive features offered by ScanPower which can help you to increase your Business profits. Also, the product database which ScanPower has is about 500 million items that are frequently updated.
Inventory Lab Customer Reviews and Testimonials
Top FAQ on Inventory Lab Review
What is Inventory Lab?
Inventory Lab is one of the leading inventory management systems designed for Amazon FBS sellers. Inventory Lab makes it easy for Amazon sellers to run their business effectively as it makes everything crystal clear.
How does Inventory Lab work?
Inventory Lab allows you to create barcodes and FBA shipments on all your products. Inventory Lab offers easy to use interface, making the easy listing process easy for Amazon sellers. Amazon FBA sellers can do listing properly for their business.
Do I require extra equipment to use the tools in Inventory Lab?
No, Inventory Lab does not require any other types of equipment. You can easily access Stratify once you successfully log in to Inventory Lab. However, Inventory Lab urge to their users to use thermal label printer for their business.
How long does Inventory Lab take to sync?
Inventory Lab recommends you allow 24-48 hours for all the data to get synchronized within your InventoryLab account. The given time frame can vary depending on the amount of backend data you are importing. If you have a large amount of data, it can take more time or even days to import past date. 
Is Scoutify free with Inventory Lab?
Absolutely. You get access to the Scoutify 2 app with an Inventory Lab subscription. You only have to download the app on your iOS device or Android to get the database on your phone.
Is the Inventory Lab a Repricer?
Inventory Lab is a world-class software that helps you to keep track of your profit/loss and other essential aspects of your Amazon FBA business. You can even change the prices, so in that sense, you can call it a repricer.
Does Inventory Lab offer a free trial?
Yes. If you wish to try out Inventory Lab, you can use its 30-day free trial and check out the tool and see whether it suits your Amazon Business or not.
How to cancel Inventory Lab subscription?
In order to cancel your InventoryLab subscription, you can follow the below-mentioned steps: 
1. Log in to your Inventory Lab account 
2. Then click on your Account Name and select My Account from the dropdown menu. 
3. After that, locate the Plan section and click Change My Plan.
4. This will open a window where you can make changes to your subscription. Click Cancel My Plan.
How much does Scoutify 2 cost?
The current cost of the Scoutify App is $49 per month or $480 annually. But you can get it for free for one month to test it out. Also, Scoutify 2 comes with a paid subscription to Inventory Lab.
How much is Inventory Lab?
Inventory Lab comes with a single pricing plan of $69/mo or $690/year if you want to add more insights, the cost increases to $94/mo or $715/mo.
Is there any Inventory Lab coupon code?
If you want to save bucks on Inventory Lab pricing plans, then use the above-mentioned 100% active Inventory Lab coupon code that helps you to save around 30% off.
Conclusion: Inventory Lab Review 2023 | Should you buy this software?
There are multiple Amazon selling platforms available in the market. But, there is something different about Inventory Lab. The difference is it provides more than usually, an Amazon FBA platform offers. Other than that, the presence of the mobile app "Scoutify" makes the deal a lot more advantageous.
If we talk about the reliability and the integration of this platform, there is nothing to complain about. The interface of this Amazon seller tool is excellent and will make you feel disappointed at any stage of using this platform.
Other, the real buzz is the pricing plan of the Inventory Lab. The pricing is very affordable, and hence anyone who wants to become an Amazon online seller can start using it. Also, there is a free basic version available, making it super easy for us first to test this platform. With this, we will wrap up our today's article on Inventory Lab review. If you got any suggestions, feel open to comment down in the sections below.
Until then, Sayonara🖐
Inventory Lab Review – Streamline your Amazon business!
As we all know, Amazon sellers are unable to manage their inventory well. They don't know which products they should be stocking, how much inventory they need, how much they're selling, what inventory is currently on backorder, etc. With Inventory Lab, Amazon Sellers can take control of their inventory. With Inventory Lab, Amazon sellers can efficiently run their AMZ business. Inventory Lab is the key to the success of Amazon's business.
Positive
It gives a 30-day free trial.
User-friendly interface.
One can easily access Scoutify App.
It provides great tracking.
Excellent customer support.
Negatives
It does not have any community.
The pricing is a little high.
Inventory Lab – Decrease Workload, Increase Efficiency
Try Inventory Lab free for 30 days and see how it improves your Amazon business.
Quick Links: