Are you tired of tracking your affiliate campaigns from different CPA networks? Or tracking your traffic and media sources is a complex task for you?
What if I tell you that you can track and manage all your affiliate campaigns, traffic sources, offers at one place and track everything from a single dashboard? Yes, TrackingDesk enables you to optimise your affiliate offers better and monitor all your online monetising performance from a single dashboard.
If you are an affiliate marketer, then you must be looking for higher conversion rate and higher ROI, but for that, you need a reliable tool for analytics and running your campaigns hassle-free.
Just like every other affiliate marketer in the world, even you must be waiting anxiously for your first conversions, but due to lack of features, you must be disappointed after not reaching the benchmark.
If you are unable to reach the heights you aspired for, then there is something missing in your analytics or tracking software that is keeping you at the bottom of the line, and your competitors are the far way leading by taking advantage of extracting important analytics using trusted Affiliate tracking software.
Thanks to TrackingDesk- a tracking software that will fetch the most essential analytics and provide you with the best ROI that you wouldn't have dreamed of.
The best part about TrackingDesk is that you can work headache-free as you don't have to optimise affiliate campaigns and interpreting analytics.
In this post, we bring you the latest updates of features and pricing of TrackingDesk. Get started by reading each section and if you miss out on any article then do visit TrackingDesk official site to start tracking for your Affiliate Marketing campaigns, earnings for free.
TRACKING DESK REVIEW: PERFORMANCE TRACKING PLATFORM FOR AFFILIATES & MEDIA BUYERS
TrackingDesk is one of the fantastic performance tracking software that increases your income by monetizing traffic and eliminating the hardships of optimising affiliate campaigns. TrackingDesk was founded by Laurent Malka who designed this cloud-based software at the time when he used solutions to buy media, manage and monetise traffic but none worked for him.
TrackingDesk promises to fulfill all your optimisation needs, but in case there is something you are still looking for apart from the features provided built-in then do feel free to send them your feedbacks and feature update requests.
To make sure that you are delighted with the Performance, TrackingDesk offers a free 30-day trial to test its features and get comfortable with it. Why pay before using the software?
So, try out the free 30-day trial, and if you have any difficulty or need something specific that you are not able to locate in the tool software then you can contact the support team, and they will confidently resolve your issue.
TrackingDesk features at a glance:
TrackingDesk provides a lot of features for every affiliate marketers to monetise traffic for better conversions. TrackingDesk supplies following functions:
#1. Intuitive Dashboard
By comparing your KPI's to previous 30 days, you get a clear view of top campaigns, top advertisers and publishers and top countries. It lets you view statics and analytics of your top campaigns, top publishers, traffic sources, Top networks/brands and top Geos. The tracking dashboard enables you to see detailed statics of each conversion/lead and also save the reports.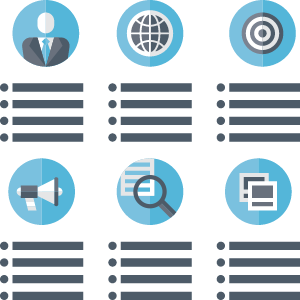 From the dashboard, you can create the new offer, add new network or add new traffic source and instantly start optimisation and tracking.
#2. In-depth Affiliate Analytics
Get the in-depth view of your traffic statistics to analyse your account entirely. You can examine any entity running through your mind by filtering it, take advantage of multiple grouping options, a graphical representation of your traffic with grid options and archive unlimited data.
#3. Tracking for advertisers
This software is a boon for advertisers as they can add unlimited affiliate programs, offers and tracking links with the most popular pre-defined affiliate programs, be happy to add your products and offers, add multiple conversion steps and create dynamic landing pages for better conversion rate and better ROI.
#4. Check how Traffic sources are performing
Add as many traffic sources as you want with multiple pre-defined traffic sources.
You can customise variables and add it accordingly, track and keep a record for any parameters, PostBack or tracking of image pixel conversion.
It lets you monitor multiple traffic sources like social ads, paid ads, media buy, organic traffic, etc. by adding pixels, post back to it and link the source with an offer so you can quickly check, which traffic is best performing and how many conversions they are giving at your media buy cost.
TrackingDesk's in-depth documentation and video tutorials are there to make you learn about its one-time setup process.
#5. Advance Tracking option
You name it, and you will get it at TrackingDesk. Your desk will be full of tracking options and will never be over. Tracking options such as image pixel (secure/non-secure), server to server (PostBack tracking), manual conversion upload and multiple conversion funnel setup.
#6. Run & Track Affiliate Campaigns
You might find running campaigns a little tricky but even though it's a small bit complex, but it is intuitive. Run global campaigns, rule-based campaigns, geo-targeting, AB test multiple landing pages and various marketing funnels, at 1-click you can add or remove numerous landing pages from a campaign, Single URL Rotates all your tracking links, offers, and landing pages and on any specific domains, you can run your campaigns.
With advance and state of the art affiliate campaigns performance dashboard, It enables you to sub-contractor run affiliate offers form your networks via TrackingDesk and track it better on its own panel.
You can use numerous of affiliate links for multiple geo offers, use Pre- Landing pages, etc. with your affiliate Offers. this all enables higher ROI and better conversions.
#7. Easy Integrations
Integrating any affiliate program requires simple steps and is headache-free.
On HasOffers any combination is possible with any affiliate programs, within seconds you can import thousands of tracking links, pixel tracking is no more needed as you can import your conversions automatically. Some other integrations possible with TrackingDesk are IncomeAccess, Cake, and LinkTrust.
Also Read Top 5 CPA Affiliate Networks in the world with highest paying offers.
---
TrackingDesk Advantages for Affiliate marketers & Agencies
No more need for a technical person to help you add new traffic sources, advertisers or creative to your ad campaigns. TrackingDesk takes this responsibility to come forward and assist you in accomplishing your tasks by guiding you at every stage. This eliminates the need for paying for your IT people and save your money for other purposes.
To show you which traffic segments are most essential for you too, it integrates variables such as keywords, subid to provide you access to the most vital data.
Add or remove multiple landing pages and creative through a single link in seconds. In this way, you can analyze in real time which landing pages and original works best.
To get a better idea of which traffic sources and campaigns are generating more conversions and ROI you can easily integrate with affiliate programs and advertisers. It shows you which campaigns are beneficial and increase more ROI and stop the campaigns that incur a loss in your business.
Track what is vital for your business and your clients like visits, clicks, leads, new sales, recurring sales and more.
It provides you complete control over your activities under one platform that enables you to improve your affiliate conversions to a great extent thus reducing the need for a technical person.
Get real insights on your traffic, conversions, and revenues. To see where you can get positive ROI, you can sort and group your stats by keywords, landing pages, advertisers, brands and other essential factors.
---
TrackingDesk Plans & Pricing
TrackingDesk offers a free 30-day trial just by signing up for free with up to 10,000 views. Once you learn to track like a pro you can go for paid plans with more number of visitors and more features. There are four different paid plans viz. Personal, Affiliate, Super affiliate, and Media Agency.
Personal: This plan costs $50/month and offers 100,000 views with overage $0.1 CPM. This plan includes HasOffers API integration, 5 tracking domains, unlimited campaigns, emails + chat support and 45 minutes mentoring.
Affiliate: This plan costs $100/month and offers 1,500,000 views with overage $0.04 CPM. It includes everything in Personal plus unlimited tracking domains, fallback campaigns, 120 minutes mentoring and more.
Super Affiliate: This plan costs $200/month and offers 5,000,000 views with overage $0.03 CPM. It includes everything in Affiliate plus notifications and logs, private onboarding session, 120 minutes mentoring and more.
Media Agency: This plan costs $500/month and offers 40,000,000 views with overage $0.01 CPM. It includes everything from Super Affiliate plus multi-level access, custom dashboard, 120 minutes mentoring and more.
Choose any plan based on your budget and get the insights on a single platform. Decide what is best for your business and clients and increase ROI.
---
Final Words from our own desk
TrackingDesk offers a 30 day free trial with all features but with limitations on traffic, clicks and conversions. After using TrackingDesk for 30 days, you get whole experience and confidence with what you will be getting after purchasing any plan.
If the number of visitors exceeds then overage charges are added during a billing cycle. TrackingDesk does not provide any professional services keeping you in charge of your account but does offer pre-formatted integrations to easy account setup.
TrackingDesk is different from other analytics & Affiliate Tracking software that does not provide you features such as rotate landing pages, conversions tracking and more.
You can contact the support team via chat, email or phone for any assistance or you can check the portal which is regularly updated by the team with video tutorials, articles, etc.
Increase your ROI today with TrackingDesk and enjoy the coffee at your table!