Due to the increasing startups and creative ideas, it's quite challenging to develop the newest concepts. There are many advertising tools available in the market to help you find the best creatives, but finding the best one is still confusing.
A product without right and creative advertising will never do well in the market even if it is quality-wise best. The only way you can communicate and target customers about your product is by marketing and advertising. This generation is all about technology, and as the pace of digital marketing has boosted, you must know and have the right needs.
When said about an advertising tool, many individuals might have heard about SocialPeta. But is the SocialPeta good enough to trust? Rocks Xu founded this tool in the year 2015, and there is no end to its growth. In this post, we have featured our honest SocialPeta review 2023, which includes detailed insights about this amazing ad intelligence platform.
Rocks Xu is an industry expert and an entrepreneur having good experience in the mobile internet industry. He brought an impeccable revolution through SocialPeta as compared to its competitors. Having an intelligent combination of advertising solutions, there is a lot more SocialPeta can offer to its users. Read out our SocialPeta review and learn more about this amazing tool. Also, we have some fantastic discounts for our readers at the end to get you the best deal!
In-Depth SocialPeta Review – #1 Ad Intelligence Platform
Previously, whatever we had shared about SocialPeta was just a part of the tool. The tool is popularly called a unique advertising creative analysis platform available in over 72 countries. SocialPeta does not only provide marketing intelligence services to its audience but also gives Ad marketing data.
As mentioned earlier, before starting this SocialPeta review, it was co-developed by two geniuses, Rocks Xu, the founder and CEO at SocialPeta and Charlie Cao, the co-founder and business development director of SocialPeta. Rocks Xu has a passion for data engineering and big data processing. From Samsung Electronics to Google, he is always looking for new opportunities to grow the demand for his expertise. Charlie Cao has a specialization in sales and marketing. He also has worked as a marketing specialist for FiberHome Argentina S.A. and was also a key account manager of China Mobile International Limited before founding SocialPeta.
This database contains the data of over 1.2 billion ad creatives, thereby providing a guarantee and a piece of evidence for the fact that SocialPeta offers an in-depth analysis.
As a result, it provides its customers with detailed marketing and advertising analytics required to boost profits. You can use SocialPeta, irrespective of your industry or its size, to make better advertising decisions to promote your product.
SocialPeta gives access to billions of advertisements through its website for its users. Moreover, it has a group of dedicated employees that keeps its users updated with the latest advertising trends. They also come up with the newest ad creatives according to market trends. The users are required to search for a keyword related to their requirements to get the desired results. Hence you can easily drive your business growth and maximize your revenue at its best through SocialPeta.
Why Should You Choose SocialPeta?
There is a lot more available in the kit that you must know before using it. We have listed down some major reasons why we tell it to be the best solution to all the marketing problems:
More than 5.1 million advertisers are available on SocialPeta, along with a huge number of global advertisers.
Massive advertising data is available on the SocialPeta website to add value to the search.
SocialPeta offers Advertising Analysis across various directions like multidimensional factors along with in-depth analytics.
SocialPeta supports several languages as it has a large number of channels across the world.
The tool uses data intelligence to help businesses develop and build the right marketing decisions.
SocialPeta updates the website, as they have a record of over a million hourly updates in a day.
A massive database about advertisement and search features through over 90 advertisement networks.
SocialPeta has several Intelligence features relating to Advertisements, Market-related information, Costing reflections, and eCom insights for excellent Branding.
Features Offered by SocialPeta – SocialPeta Reviews
1. Ad Creatives
SocialPeta is popular for its world's largest ad library, which no other advertising tool might have. One can get detailed insights and information about several ads with just a click. All you need to perform research whatever you require by a relevant keyword, and the results will cover it all, including your customer's data.
Through this feature and several filters, available users can target the right audience for building unique ad creatives. Moreover, users can also get several advantages, be it from viewing the list in higher order to check who is leading at the top!
2. Cost Management
You can easily manage the costing related to the marketing campaigns and the audience for reaching out to more people. One of the critical aspects of this tool is that you can use it to do social media advertising on Facebook, Instagram, Messenger and other social media platforms.
The super-powerful algorithms of the tool allow for the extraction of audience data and the determination of cost-per-click trends. This makes it one of the most valuable tools in modern advertising marketing tool. There are also a few keywords suggestion based on the searched query. So advertisers can use these suggestions as keywords in their ad campaigns so that they can reduce marketing costs. They also provide the estimated amount of money required to gain 1000 impressions (Cost per mille or CPM).
You also get filters with this tool by which you can enhance your section. To find out the best estimation for CPM, CPC or CTR, you can select the category, advertising channel, call to action, placement, operating system, data range and also the country.
You can also access a graphical representation of cost per action by clicking on the CPA button from the sidebar menu. They also have included placement filters which you can use to find CPA. Placement examples include Newsfeed, Facebook, Audience Network and a whole lot more. After you are done selecting all the criteria according to their requirements, you will be able to find an estimated cost per action, and this is possible because SocialPeta shows these matrices according to different genders, age groups, and locations.
3. E-Commerce Analysis
In this time of crisis, when most businesses are fighting for survival, there is undoubtedly a need for a tool that can intelligently help in eCom product and niche hunting. With AI (Artificial Intelligence) becoming more and more advanced, it has become much easier to find high-value products that will be successful in the market without risking too much. With these new advancements in technology, it is now possible to search through thousands of products with a few clicks. And with SocialPeta and its multidimensional focus, you'll find a solution to boost your business.
Dropshipping has emerged as one of the most popular business models that have been active in the past few years, as most people are looking for sustainable income sources with a low initial investment. The cost involved in it is also quite low.
With the SocialPeta E-commerce analysis, you can find all the winning products and niches for dropshipping by using AliExpress or Shopify. The Immense database of SocialPeta's eCom Module contains the data of over 4 million AliExpress products and thousands of related Shopify stores.
In order to find the winning product or a store, you just have to insert its keyword or AliExpress products URL, and the rest the tool will handle. You also get various filters from each of the categories like the number of orders, selling price, top countries, top brands, containing videos, shipping country, fast shipping and the availability of PayPal payment.
Testing which audience is best to target is advertisers' biggest problem.
4. Audience Intelligence
SocialPeta offers massive amounts of data from global networks. You can easily target the needs that can be checked or focussed on.
Every time a seed keyword is searched for, the artificial intelligence-powered system uses its continuously updated big data and machine learning technology to find related keywords and audiences. This information can be used to plan or refine a marketing strategy in order to run a successful ad campaign. It is important to see where your information is growing and whether it is going to the right people. The tool uses trial and error methods to find the right audience.
There are more excellent features available on SocialPeta that you must know about before using the tool.
Some of the features are as follows:
You can monitor several products available in the market without losing the catch of your competitors. SocialPeta has a powerful database to help users analyze changing aspects of competing advertisers like their creativity, channel launches, intermodal companies, publishers, and a lot more. SocialPeta deeply checks into the advertisers ranking trends.
SocialPeta recently launched an advertising cost function to help you make effective use of money. The best part about this feature is you can be in fierce competition and become a great advertiser in a limited time.
The in-depth analysis feature by SocialPeta is the best feature available for solving marketing and advertising problems. Initially, SocialPeta performs ground analysis of creatives to get detailed information like ad text, interest words, ad details, etc. Hence, you can process information from the creative production and use it in your content deliverables.
SocialPeta is a one-stop tool for optimizing advertisements and coming out with the final research.
SocialPeta offers a quick search option for various creatives to improve the work's overall efficiency. Moreover, it also provides different tools like keyword research, domain name, advertiser, etc. You can also filter your searches easily from the options available, like advertising space, country, theme, material type, system, language, etc.
With its Ad Search function, you can find hundreds of millions of ad data that would reveal all the e-commerce sellers' customer acquisition strategies on different ad platforms. You can discover the seller's product selection strategy from marketing and advertising by which you can find potential products and undiscovered business opportunities from the seller's intention verification or verified advertisements. By using this, the company says that you can boost Amazon's revenue by 200%.
The major chunk of the data SocialPeta give playable creatives and copywriting analyzer.
SocialPeta makes the overall working process creative and efficient by saving your time and giving you the right information. The tool covers 90 mainstream channels and 72 countries to boost the work efficiency of its users.
SocialPeta uses several methods to perform powerful research. The updates of creatives are timely, and if the user is stuck in the middle while doing anything, it also provides excellent virtual customer support access.
SocialPeta Pricing Plans – SocialPeta Discount Offer
SocialPeta offers a free trial for three days to all of its users so that they get to know the tool in a much better way. Even though the free trial period has limitations, you can easily understand the tool's core working.
Once you finish the free trial, SocialPeta's sales team will reach out to you and offer you a customized solution according to your demands.
Why do We Suggest You Use SocialPeta?
Many businesses have benefited a lot through the use of SocialPeta. The tool is a major help for those who are starting up a new venture and have no idea about current advertising trends. The platform has abundant data and content, which are frequently updated.
It gets tiring to hire many members on time and not get the desired results in any business. Even we have used this tool for a longer period and realized a massive growth in the user base. That's the reason why we suggest SocialPeta to all our fellow businesses. It's a creative advertising tool covering a wide range of audiences.
Moreover, ad intelligence works like a wonder, and through the help, one can easily create ads. SocialPeta offers a lot of uber-cool ideas through the SocialPeta library. Another best part about SocialPeta is its ad analytics feature through which analyzing the core mistakes gets easier. SocialPeta also helps its users find the best-suited ways to target the right audience to grow the business. You are open to using SocialPeta completely in the free trial period, yet another best benefit!
My Personal Experience with SocialPeta Ad Intelligence Platform
In my early days of starting this business, I worked hard to establish a good foundation and content platform but struggled to build up many followers. I also tried many ways to promote my business and appointed many people who could help me promote it but did not give me the desired output. After this, I finally got to know about SocialPeta and was really thrilled by the platform. As soon as I started using it, my business started getting new users.
SocialPeta is a company that offers a wide range of different advertising tools, and they offer something for everyone. I found this Ad intelligence tool to be the most valuable because it helped me explore various advertising techniques and find the one that was right for my brand. The SocialPeta ads library is by far the most expansive and filled with really cool ideas. Socialpeta has helped me understand my mistakes and find the best ways to address them with its unique features that are really easy to use. Now I can grow my business and have reached many new audiences by targeting them correctly with relevant content.
So I would recommend you to go for the SocialPeta tool and get yourself accustomed to it by using its free trial.
SocialPeta Customer Testimonials – What People Say!!
Top FAQ on SocialPeta Review
What is SocialPeta?
SocialPeta is the ad intelligence tool that helps marketers monitor how their competitors are advertising and how this can lead to shifts in marketing strategy. Get insights into your competitors' ads, top networks, advertisers, and publishers with SocialPeta.
Does SocialPeta offer any free trial?
If you want to use this leading ad intelligence tool for free, then you can easily start your SocialPeta 3-day free trial.
How does SocialPeta works?
SocialPeta is the best ad intelligence platform specially designed for advertisers and marketers to enhance the ROI of their advertising campaigns. By using SocialPeta, you can discover your competitor's ads and their winning ads strategies. You can use SocialPeta to build successful advertising strategies and maximize revenue.
Why should I go for SocialPeta?
Check the below-mentioned reasons why you should consider using SocialPeta.

1. Massive data available to add value to the search, including 1.2 billion advertisements from over 90 channels and 72 countries and regions globally.
2. Covering more than 5.1 million global advertisers.
3. Get key insights and information about your competitors that will help you grow your business.
4. SocialPeta has multiple features relating to advertisements, costing reflections, eCom insights, etc., for excellent branding.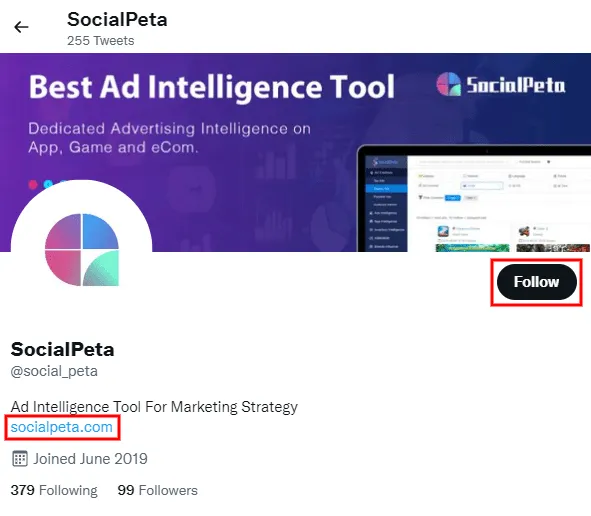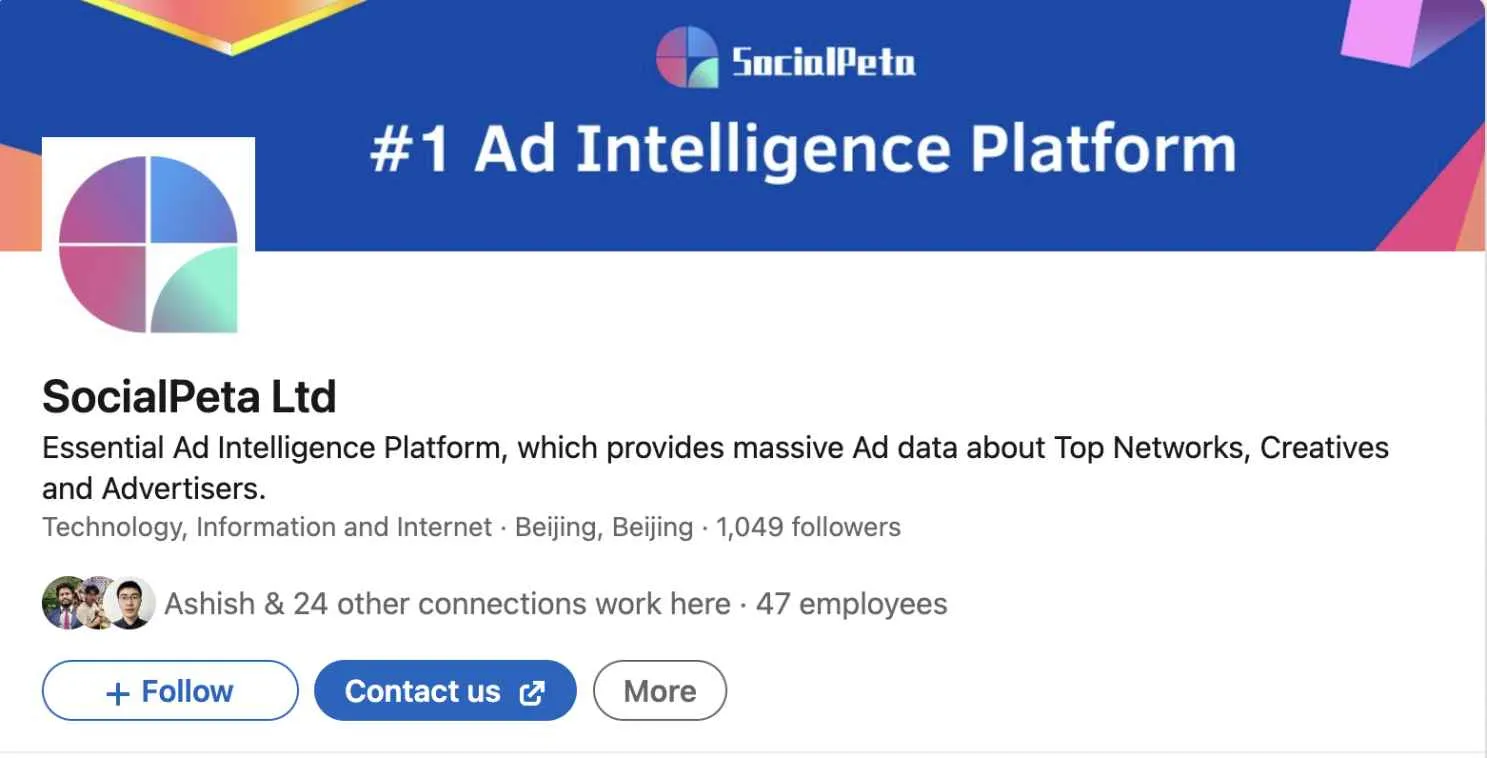 Conclusion: SocialPeta Review 2023 | Should you go for it?
The current market has lots of advertising tools that claim to be the superior ones. However, using such software for personal use, we have seen that no other advertising tool has more features than SocialPeta. It's challenging to keep up with the latest advertising trends, but social media does it all incredibly.
We would say that SocialPeta is the best advertising creative analysis platform that is highly affordable. You can either handle a team of professionals to work on ad creative or buy a package by SocialPeta and save your hard-earned money.
Look after your requirements and do ground research to know more about the ad creatives. SocialPeta is highly recommended from our end because of its features and virtual assistant to help you throughout. End your marketing troubles and get yourself this amazing advertising tool right away!🚀
ocialPeta is a powerful intelligence tool for spying on competitors' ads and products dynamically, offering insights into what's working right now in the market to inspire you and drive your marketing campaigns. This free and simple ad intelligence tool helps marketers and creative agencies identify the top ads that their competitors are running in the market. If you want to know the best practices of your competitors, SocialPeta is the tool to go. It acts as a key marketing tool that helps you to make better decisions on your advertising strategy.
Also read:
Affiliate Disclosure: This post may contain some affiliate links, which means we may receive a commission if you purchase something that we recommend at no additional cost for you (none whatsoever!)