Do you want to monetize your website, and still confused about the ad network? Then you might have a look at our Adsterra review, which will give a clear picture of why to choose this ad platform and how it will help in the monetization of your site.
Adsterra is a popular ad network for publishers as well as advertisers and was established in 2013. Let's have a glance on its functioning and the points that make this ad network influential for users.
Adsterra – Company introduction
Adsterra is a leading digital advertising network helping advertisers and media partners through their performance-based solutions. The ad network became popular in a short period due to its prompt marketing services offered worldwide.

A few facts about the AdsterraAd network itself proves that it is beneficial for campaigns running through it. The online marketing campaigns are profitable for all the media buyers and cover over 248 GEOs and 25 billion + impressions monthly. Till now, Adsterra has run over 100K successful campaigns.

If you want to meet the team, then you can attend various affiliate marketing events conducted worldwide. They are a part of every big conference and enlighten the newbies on the upcoming ad marketing trends. The Adsterra works on the core values of trust, dependability, passion, creativity, and innovativeness.

They connect product and service firms to their audience through Adsterra nifty advertising platform to create brand awareness worldwide, enhance ROI, and increase ad proceeds. They believe in transforming digital advertising for web, mobile, and social platforms and make it productive, exceptional, and gripping with the help of optimized technology.
---
Who can use Adsterra?
There are no limitations to join Adsterra ad network as a publisher or advertiser. They have recently removed the 1M Alexa rule, and now they accept all publishers, no matter how much traffic you have. What matters, is your traffic and content quality. So, if your website is not a scam and has great content on it, then your request for joining will be approved.
---
Adsterra Review- Advantages of this Network
Adsterra provides you with all the features to render high CPM rates and returns. They include high-quality visitors for your site and is absolute bliss for advertisers and publishers. It also offers:
Adsterra has a vast pool of advertisers with exclusive offers and high rates.
Personal account manager to advise you on making improvements
Smart AI-based optimization tool analyzes your traffic and picks the most profitable offers that suit your audience for the effective website monetization.
Complete security via fraud detection system
Adsterra ad servers are located all over the world to provide 24/7 uptime for smooth and fast ad delivery.
Conversion, tracking, and favorable CPMs via different pricing models
Minimum payout is $5 for Webmoney and Paxum payment systems
Real-time statistics for tracking down performance
---
Ad Formats
Adsterra works on all popular ad formats for desktop and mobile. The ad formats for both types of devices include pop-unders, native banners, push notifications, display banners of all popular sizes, direct links, and pre-roll video. The classic ad formats that are perfect as an AdSense alternative comes in all sizes.
Like other native and CPM ad networks only focus on display advertising, Adsterra on other hand is a performance-focused network which works on multiple verticals and hence has push, popups, display, pre-video, direct links, Interstitials, etc under its hood
---
What role does Adsterra play for Advertisers and Publishers?
Here we have shared detailed info about each of Adteraa features for pubs and advertisers.
For Publishers
Adsterra proves to be a risk-free source of instant income for publishers. By simply registering with Adsterra and placing their code on your website, you can start generating quick income instantly.
Advantage of Adsterra to publishers:
Highest CPM rates
Adsterra helps publishers in monetizing every impression with a 100% fill rate along with the most competitive CPM rates tailored to your needs.
Safe ads
It offers the highest level of security and defense against widespread malware and terrible ads via Adsterra's internal and third-party scam exposure system.
Effective ad formats
It deals with all kinds of web and app ads with the help of their most effective Ad network formats. In this way, they don't leave a single stone unturned in running a successful marketing campaign. They suggest multiple ad formats that do not conflict with each other to maximize your income.
Worldwide coverage:
Adsterra has global traffic with advertisers from over 10++ countries. No matter which country audience you have, The AI technology by Adtsrrea will showcase the best optimizing ads to your audience.
Referral program
Refer your friends to the Adsterra network and earn 5% of the income generated by the Publishers you send to Adsterra Network for a LIFETIME. You can attract friends to the Adsterra ad network via text links, social networks, comments, blogs, friends and colleagues, and contextual ads.
Payments to publishers
They pay two times in a month on a Net-15 basis. Automatic payment dates are between 1-2 and 16-17 monthly. If these dates fall on weekends or public holidays, payments will be managed on the closest business day.
You don't need to file payment requests, auto-payment is set up for all partners. So spend your time enhancing your website monetization. Adsterra Finance Dept manually double-checks all payments and it is super secure too.
The payment modes include Bitcoin, Wire Transfer, Paxum, PayPal and Webmoney.
About ads and fraud
The team of Adsterra will close any account if fraudulent activities are found therein. They make use of advance fraud detection methods and tools to secure genuine interaction with Adsterra ads.if you want to block unwanted commercials, contact your personal manager for the same.
Using Adsterra Ads with other Native Ad networks
You can surely use Adsterra codes and work with different ad networks. However, they do not recommend oversaturating your website with banners and pop-unders. It is because advertisers may unlink your domains if they see a low performance in your traffic.
API Features and codes compatibility
Adsterra offers API features for all publishers. All the Adsterra codes are fully compatible with https/SSL if you copy and paste it in the right way.
User-friendly system
You can easily implement our ad code into your website within minutes.
Adding 100+ domains into Adsterra system or use one code for all websites
You don't have to insert all sites, but a website will not split your statistics if you use a single code. So, if you need stats for each domain, you will have to place a separate code on every website. The stats update every ten minutes and a little low in peak hours.
Multilingual and friendly managers
They care about each partner, no matter the size. Even novice publishers are capable of growing big with Adsterra. Their team speaks English, Chinese, Spanish, Russian, and French. Your manager is interested in your success, so you can ask them any questions you have. We provide support via email and Skype.
anti-Adblock System for publishers
The in-house developed anti-Adblock solution on average adds 30% to your revenue. Adblock users are not accustomed to ads, so your ad placements win all their attention, which leads to higher CTR.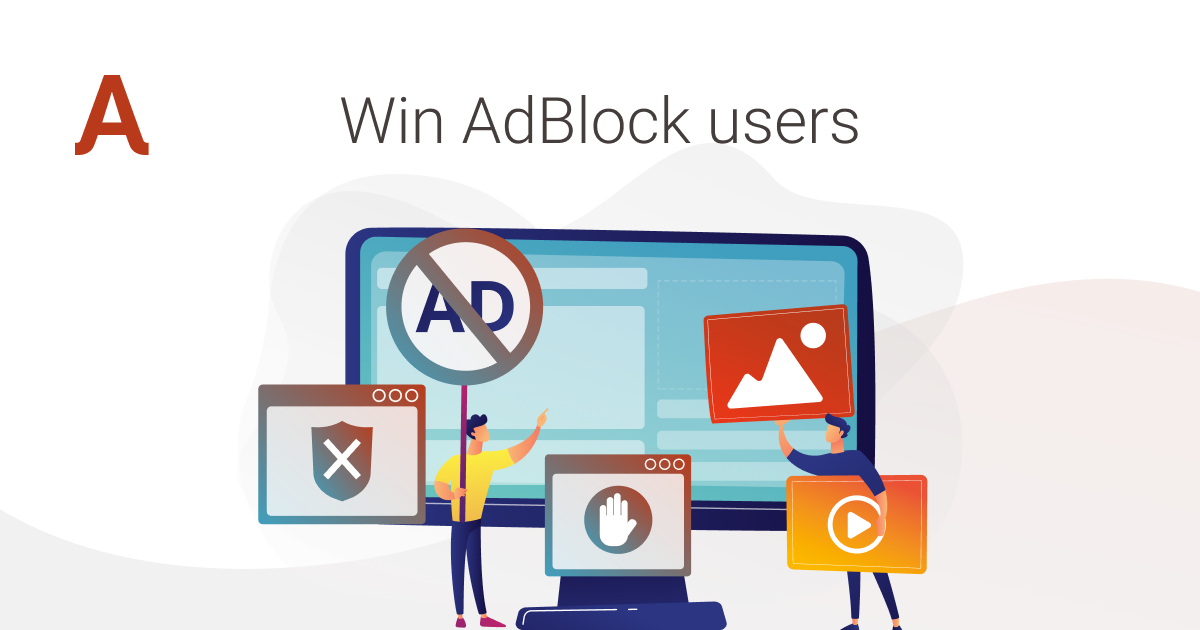 The ad feed remains unintrusive and relevant to users' interests, so it will attract their attention and keep them engaged.
How do I sign up as Adsterra Publisher?
If you re looking to make money form your website or app, just register on Adsterra by clicking below button and verify your website using their fastest approval process.
Once your account is created you need to add your websites so their team can approve your source in minutes. Once approved you can choose ad formats and exclude undesirable campaigns.
Once your websites re-approved, Get ad code for each of the ad formats you have selected and implement it on your website or app to instantly start generating revenue for your traffic. Adsterra account managers are always there to help you for better optimizing your website for highest conversions
---
Adsterra For Advertisers
Join Adsterra advertiser's network and get access to 10000+ Direct Publishers with Adsterra Advertising Platform. Strategize, initiate, control, and evaluate your advertising campaigns in an uncomplicated and inexpensive way.
Advantages of Adsterra to Advertisers:
Pay for performance
Accomplish your campaign objectives by reaching the actual user using the best pricing models- CPM, CPA, CPC, CPL, CPO, CPI (PPI). With the help of high-quality traffic, you will get more conversions, leads, impressions, and sales.
Smart targeting
Adsterra can target the right users based on geo, language, browser used, devices, carriers, vendor, operating system, and advanced mobile technology. it's self-serving advertising completely different from other traditional native ad networks. Them smartest retargeting enables better ROI and ad delivery to the right audience.
Amalgamations with third party trackers
Adsterra advertising platform has an easy integration process and accurate tracking of all traffic sources via HasOffers, Voluum, Tune, Cake, AppsFlyer, and other associates.
Advanced optimization
Innovative optimization technology provides the best outcomes for each creative and placement. It is done through budget caps, frequency of ads to be exposed, time, and bid recommendation.
Self-service platform
SSP of Adsterra will help you be in control of your online advertising campaigns. The SSP is fast, transparent, simple, and monitors the performance of every placement. With a self-serving platform, You can buy and manage all your advertising campaigns easily with ready reporting and detailed analytics.
Real-time bidding
Ge Access to Adsterra high-quality traffic under the best conditions in a few seconds. It offers access to 248+ geos, 15 bn monthly impressions, 10000 + direct publishers.
Refund policies
An advertiser is entitled to get a refund under the following situations:
Incorrect payment transactions.
You have spent for Adsterra services less than you have prepaid.
Actions forming the basis of the pricing model of your campaign are based on a Publisher's illegal events (i.e., the fake increase of activities).
Payments option for advertisers
You can finance your account using these payment methods: Wire transfer, Paxum, Webmoney, Bitcoin, Credit cards and YandexMoney. The minimum deposit is $100. You can also ask our manager for a first time bonus on higher deposits.
Best in-class fraud protection
They have developed a multi-stage system to protect our partners from inappropriate ads. Firstly, the Campaign Launching Team checks all the campaigns manually. Then, the whole ad feed is being monitored by internal and third-party software.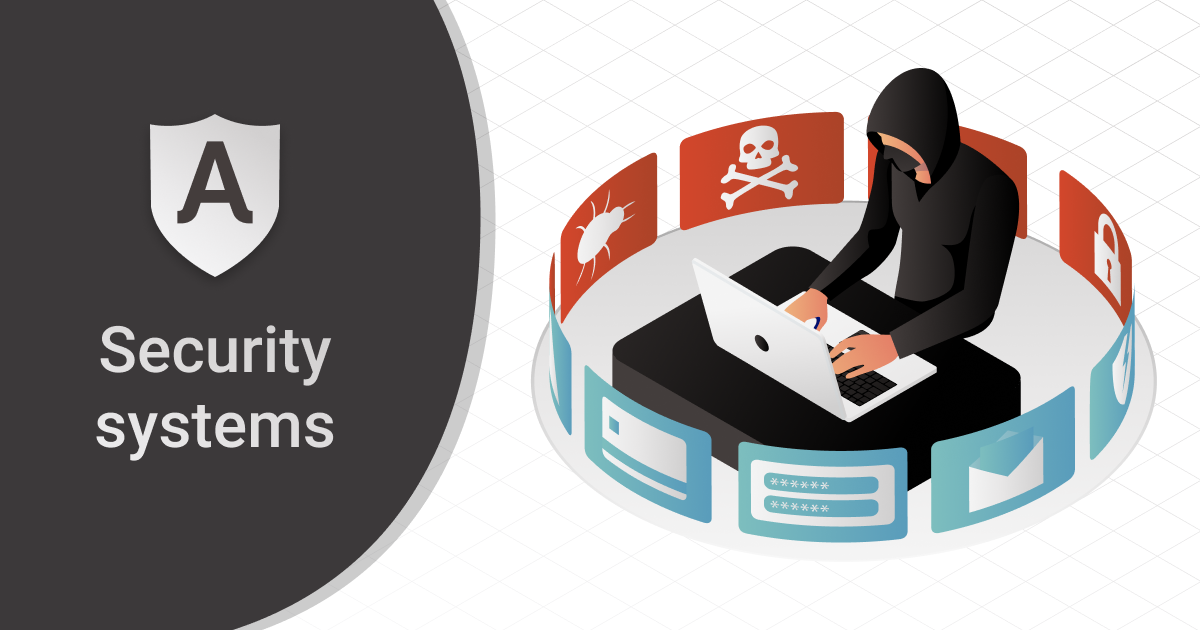 Every 30 minutes, they scan the entire feed, not only the recently added campaigns. You are the ruler of your ad feed: all feed settings are adjustable, you can choose what verticals to exclude. Simply let the team know about your preferences.
---
Starting with Adsterra as an advertiser
Adsterra offers these pricing models for advertisers – CPM, CPA, CPL, CPO, CPI, While CPM is mostly used and consider highly favorable for advertises to get high ROI.
If you are a media buyer or advertiser and looking to get some highly converting audience or Adsterra SSP, You need to first signup on adsterra.com as an advertiser, and once your account gets activated, you a processed payment using BitCoin, credit cards, wire, Payoneer, etc..
If you are using Adsterra for popunder traffic, Try its 'exclusive retargeting" option for both mobile and desktop popunder ads to reach your target audience effectively.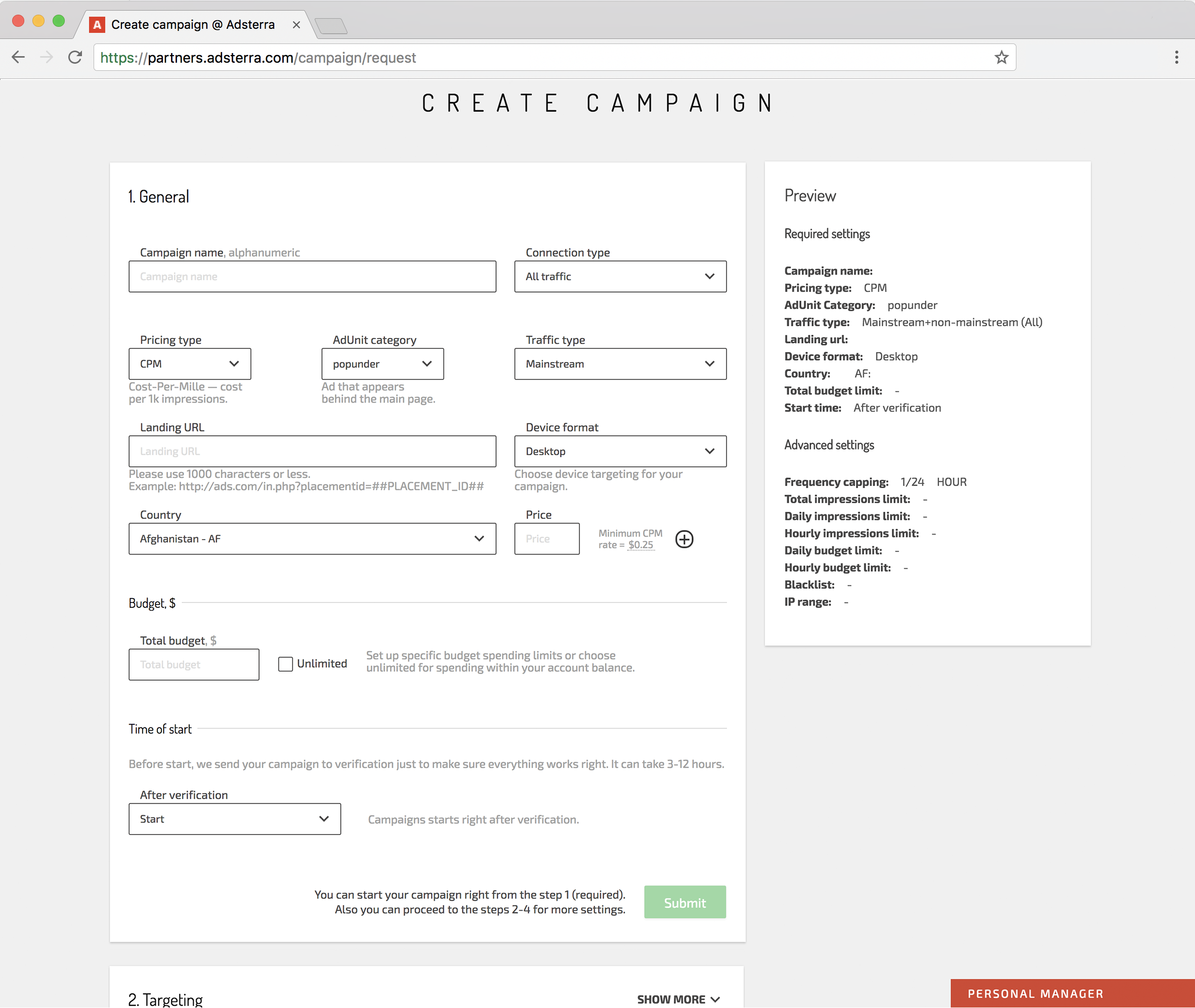 ---
Adsterra Pros and Cons
Pros
Pop-under specialization
24/7 support in various languages
Twice a month prompt payment
Variety of Ad formats for web and app
Attract high-paying advertisers
Cons
Not for low volume publishers
Traffic limits for small websites
---
Adsterra vs. other Ad networks/Pop Networks
Adsterra is an innovative ad network that works slightly differently from traditional advertising networks. By using Smart tags, an innovative AI-based algorithm to boost publisher revenue by showcasing the best monetizing Ads on the user's website or platform.
Adsterra works on all websites, blogs, traffic platforms, Apps and WordPress websites. Their team is very helpful for scaling your revenues to the next level by optimizing your traffic with their highest converting ad formats.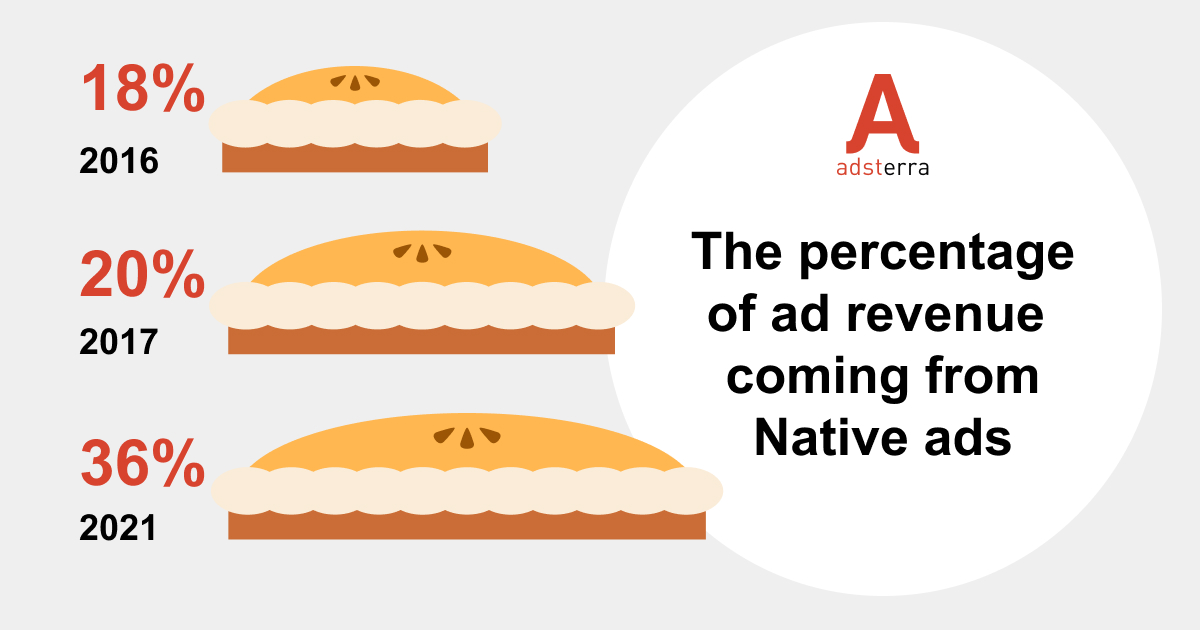 Adsterra does not have language limitations lite other ads networks, May your website be in English, Chinese or Hindi, its all accepted and relevant ads will be shown.
Tr Adsterra yourself if you are having good traffic and want to boost your revenues without the risk of affiliate marketing or sales. It offers the highest industry-leading payouts for publishers.
---
🌟 Adsterra F.A.Q
What pricing models available at Adsterra?

It works on CPM, CPA, CPL, CPO, CPI models.

Does Adsterra provide non-mainstream traffic?

Yes, the company has both mainstream and non-mainstream traffic on their network. .

How to contact your personal advertising manager?

What kind of traffic do you accept?

Adsdterra allows almost all kind of traffic expect illlegal traffic hacking or cracking sites, terror endorisng webistes or racisum. Check out detailed list here
---
Final Thoughts
Adsterra is one of the fastest developing CPM advertising ad networks globally. It offers its users with broad-ranging ad formats and high CPM rates to earn revenue from visitors. If you are in search of an effective and affordable publishing platform to display ads on your website, blog social media pages, then Adsterra is highly recommended.
I hope you get all your queries answered in this Adsterra review. If you want to grow your online profits, then Adsterra might be of great help.
Are you going to try Adsterra to earn generous income from your audiences? do let us know your thoughts in the comment section below.
Happy Monetizing ☺