Are you wondering which tool to choose for spying on push notifications Ads & Native ads of your competitors?
Here's a bigger & better solution to help you spy on your competitors currently dominating push/native advertising.
Anstrex is one amazing push ads spying tool that helps you analyze, strategize & execute your push advertising campaigns.
With this tool, you can build high revenue-generating Ad campaigns by spying on advertisers dominating push notification ads without a magnifying glass.
Simply get insights into all the data generated by this software, manage all your campaigns at fingertips, check out the history & CPC bids and also access landing pages easily.
Anstrex helps you unlock the hidden gems of push and native advertising by building winning advertising campaigns. All this is possible as you have the opportunity to spy on your competitors.
You have to spend less but you will earn more, not just save money but also save countless hours spent on research, get abundant data that no other push spy tool offers and build stunning landing pages in minutes.
---
Anstrex Review 2021: Push + Native Ads Spy at fingertips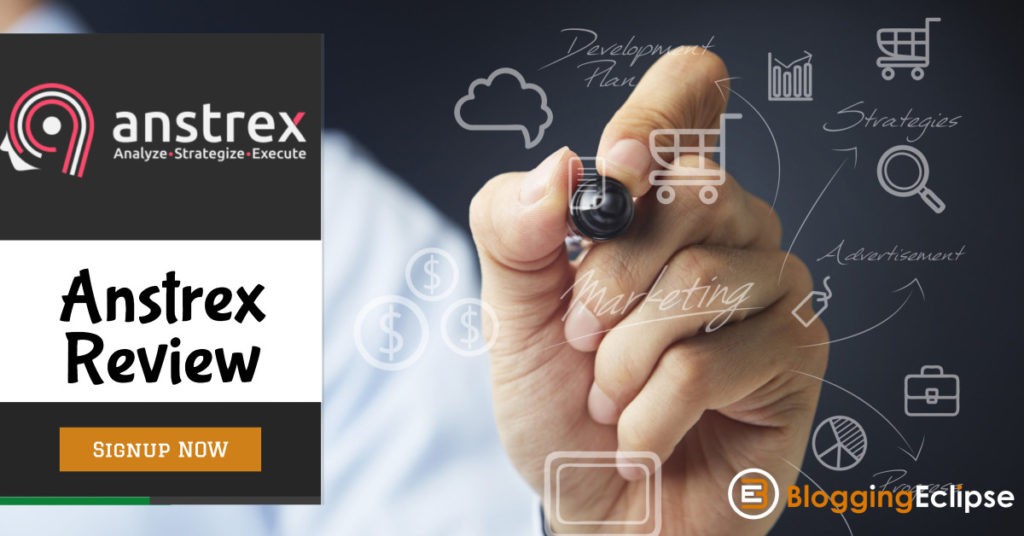 Anstrex offers Ad spying services to over 168,864 advertisers in around 92+ countries worldwide. It allows you to spy on over 38+ ad networks with over 10,401,875 ads and keeps adding every single day.
The software is regularly updated with the latest exhibitions. The tool is easy to use and has more than 10+ system languages and unlimited languages to spy from.
---
👉Reasons to choose Anstrex
Most of the advertisers spend huge in launching Ad campaigns without knowing which creatives can bring conversions or which ones will make more money. Anstrex lets advertisers spy on others already running successful ad campaigns so you could make the most out of it.
Landing pages play a crucial role in attracting customers to your website. If you build your landing page from scratch to the masterpiece by ripping and customizing it to look amazing, then you're closer to getting big traffic.
Within minutes of customizing your landing page, you can deploy it on the server after ensuring that the landing page has passed all the tests.
"There's always a secret sauce to prepare a delicious recipe". Anstrex with its powerful filters helps you learn the secrets that you are unaware of. If you want to save time you need to spy on your competitors. With powerful filters you can identify the ads run by others where & when.
Want to know from where successful advertisers are getting massive clicks?
Now it's your turn to drive more traffic with full Alexa & SimilarWeb integrations that identify the area generating a tsunami of traffic for your competition.
You name it & Anstrex push will provide you deep data insights like no other spying tool will ever. Its geo partitioning algorithm covers all the locations to provide micro details for each specific country or any region you name it.
Want to find out the best affiliate campaigns to run just like other Marketers?
Take benefit from Anstrex revolutionary affiliate offer wall to know which ads are most popular among webmasters. Check out the ads that they are running through landing pages so even you could run the same ads to gain more profit.
Speed up your research to grow yourself in the competitive market with advanced search tools. Save your time spend on months of research & get the finest results on fingertips.
You can always keep an eye on what's going on by setting up alerts. By setting up alerts you will be intimidated about new ads launched immediately so you never miss out on a chance on boosting your earnings by running trending ads.
---
For who is Anstrex designed for?
Anstrex is the key to unlock the secrets of the advertiser's world. No matter how big your challenge is, you will always find it helpful to grow your business by uncovering the deeper insights of world-class advertisers.
Brand advertisers: Even brands like Dell embrace native advertising. If you want to learn how they do it then there's no better place than Anstrex
Content Creators: Want new ideas for generating fabulous content? You will get it right here for building perfect ad arbitrage.
Direct Sales Marketers: Learn new techniques by top B2C & B2B sales marketers to boost your revenue.
Affiliate Marketers: Want to learn the secrets of affiliates around the world using native advertising? It is your chance to boost sales by driving a tsunami of traffic to your website. Earn like a pro & live like a pro!
---
Comparing Anstrex with other Ads Spying Tools
Either compare Anstrex vs adplexity or with other ads spying tools you will find it to be compelling with more features offered at less price.
Let us compare it with Spypush, Advault & Adplexity. After comparing you will identify the features offered at Anstrex is far cost-effective in the market.
Push ads & Native ads are offered by Anstrex whereas this service is not available in Spypush.
Anstrex supports the highest number of ad networks up to 38 whereas ad network supported by Spypush is 7, and Advault is 13.
Total countries supported by Anstrex are 90+ whereas it is only 19 in the case of Advault & 27 in the case of Adplexity.
This one's better than any other. We are talking about total ads which are 10 million+ at Anstrex but in the case of Spypush is 500K+, Advault is 3 million+ and Adplexity is 700k+.
Filter by affiliate network feature which helps you in filtering ads by ad network is available in Anstrex but not supported by Spypush & Advault.
The very critical aspect of any website is its landing page that decides whether your website will attract more visitors & convert them into subscribers or lose them.
Anstrex offers landing page Ripper that is not available in any of the three spying tools.
Some more awesome features like Advance Boolean searching, competitor alerts, Push CPC Bids, & Alerts on Competitors are only available at Anstrex.
So now you know why choosing Anstrex is always better than spending a huge amount on other spying tools that offer less by paying more. When we say you have to pay less for more at Anstrex, we mean it!
---
Anstrex Plans & Pricing
The pricing of Anstrex starts at just $124.99/month/user for Native + Push advertising. Let us take a look at the detailed pricing with features incorporated in each plan.
Which ads do you want to spy your advertisers for? Push, Native or both?
You can spy on both types of ads run by your competitors in any region with filter features to filter ads by country, ad network, language or affiliate network.
You have to pay depending upon the type of advertising you choose. There are three plans to choose from.
Push Only: $79.99/month/user
15 Push Notification Ad Networks.
Push Ads from 92 Countries.
Real-Time Push CPC Bids & History.
Most Advanced Searching & Filtering.
Landing Page Ripper & Deployer.
Unlimited Alerts on Competitors.
2-day No Obligation Trial Period.
Native Only: $59.99/month/user
27 Native Ad Networks
Native Ads from 64 Countries
Most Advanced Searching & Filtering
Landing Page Ripper & Deployer
Unlimited Alerts on Competitors
2-day No Obligation Trial Period
---
Push + Native: $124.99/month using Anstrex Discount
You have the best deal to analyze both kinds of advertisements at the best price.
This plan offers: 15 Push Notification Ad Networks
Push Ads from 92 Countries
Real-Time Push CPC Bids & History
27 Native Ad Networks
Native Ads from 64 Countries
Most Advanced Searching & Filtering
Landing Page Ripper & Deployer
Unlimited Alerts on Competitors
2-day No Obligation Trial Period
You can test all the features 100% risk-free for 2 days. If you feel you are not satisfied with the features & performance you can let the support team know it & you will get a complete refund.
---
Anstrex Dropship: Find Hottest Drop-Shipping Products [GET IT FOR FREE]
Anstrex recently launched its another flagship product "Anstrex Dropship" With the huge success of the Anstrex competitive intelligence tool for marketers, they have stepped in the dropshipping industry by brining one of the most powerful Dropshipping products spy tools that fives you winning dropshipping products with highest profitability and trends.
The tool outranks major dropshipping and Ecom spy tools in the market. INdeed the premium tool is not for free and it proceeds at $69 per month.
However, for now, Anstrex Dropship is free as its in beta with unlimited usage.
So if you are int Dropshipping, ecommerce, FBA business, Start using this Anstrex Dropship to find 🔥hottest dropshipping products from over 6+ million products from 10k+ retailers and suppliers.
Anstrex Dropship Features at a glance
Full-fledged dropship supplier catalog with superior searching capabilities
Retail insights from actual dropship stores that are generating million dollars annual revenue/
Learn about the latest Viral hot products that generate enormous social following and interest on various social media sites.
Search & find the data with multiple filters and sort options that don't exist on supplier sites.
quickly find hot products that are guaranteed to genreate huge revenue instantly.
advance searching with filters criteria using Boolean operators.
Anstrex Chrome browser extension will automate and simplify the ordering process with your suppliers.
Anstrex Dropship is one of the best commerce comparative intelligence tools that not only help you find great dropshipping products across the globe but also enable complete automation by adding it to your store, Shopify, woocommerce, and placing an order with the supplier. Get it free now.
---
The Benefits of Push Ad Spy tools for Marketers
Push Advertising has acquired the largest market stake, and in no time, it will dominate other ad verticals too. Push Ad spy tools enable you to see which successful Push Ads are running currently and how much traffic it has received. It also lets you analyze which creative converts the most.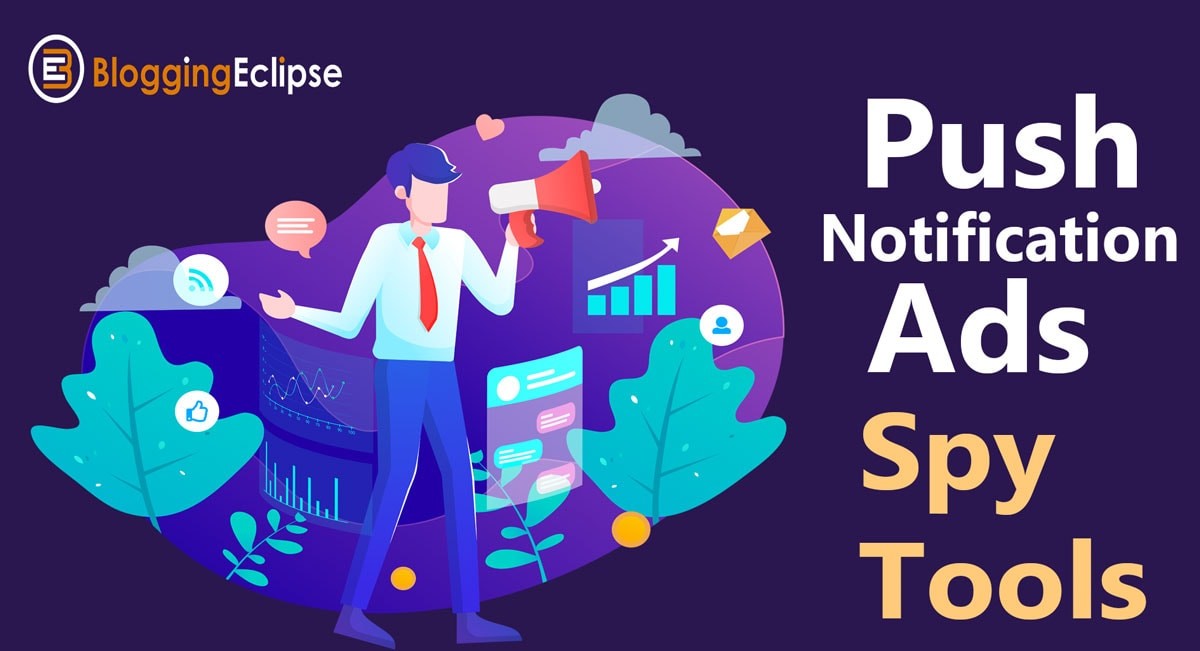 So instead of wasting your time and money on developing and creating your push notification campaigns from scratch, it is better to monitor your competitors and see what sets of ads, images, headers, catchy titles they are using.
No matter whichever is your Niche is. These push notification ad networks house all ads from the world in all languages. So you can easily see which ads are running for the longest time and also which affiliate offers they are promoting.
Smart marketers always analyze their competitor ads before initiating their campaigns. It is the only reason they make huge profit and ROI on their budget
So start spying now on push advertising and choose any of the best push notification ad networks which offer cheap price traffic.
👉👉Top Push Notification Ad Networks to buy Traffic (Save $$$)
---
🌟 Anstrex FAQ
What is Anstrex?
It is the most leading ads spying tool that lets you get in-depth information about the ads, which helps you build a high revenue-generating ad campaign. The advanced filter capability of Anstrex gives you complete freedom to see all the live ads running in different countries.
How accurate is Anstrex data?
You can completely trust Anstrex accuracy as they collect data in real-time. To give you 100% accurate geo-specific data, Anstrex uses high-quality proxies. Anstrex also uses a top-notch database management system to provide its customers with compelling searching capabilities.
Does Anstrex offer a refund policy?
Anstrex offers a refund within 2 days if you are not happy with all its features.
Is there any Anstrex discount coupon?
If you want the active Anstrex coupon code that allows you to save bucks, use the above-mentioned Anstrex discount coupon and get upto 30% off.
---
Conclusion: Anstrex Push Spy tool Review
If you want to test risk-free spying on your competitor's ad campaigns either push notifications or native ads then Anstrex is the destination.
Your first eye contact with your audience is when they visit your landing page. Your landing page is where you convert your visitors into subscribers. This happens with a very important component CTA.
Without a good CTA your ads will go unnoticed and you will lose your visitors which you never want for your business. Appealing images & headlines are powerful elements to awe your visitors but a perfect call to action is what all you need to make your audience take an action.
Recommend Push Ad Networks to buy Traffic: Megapu.sh, ProPush.Me, Evadav.
Anstrex helps you build a landing page by ripping & customizing it as you want so don't miss on your customers. No need to purchase additional landing page builders as you will get it right here.
Get the most out of this tool by spying on your opponents and get your target audience right where you want.